Utah Rent Relief, which provided emergency rental assistance during the COVID-19 pandemic, closed to new applicants February 5, 2023. Salt Lake City has partnered with the community-based organizations on this page to assist eligible households facing housing instability or eviction. Additional resources may be available to qualified households by calling 211 or visiting Utah 211.
---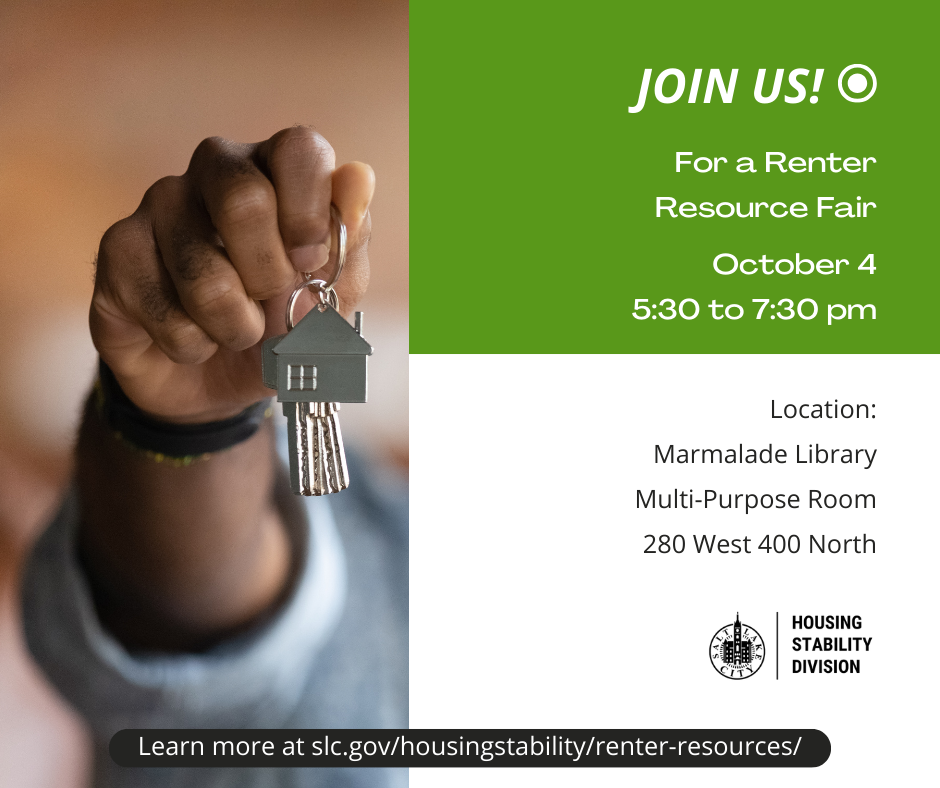 Renter Resource Fair
Salt Lake City hosts Renter Resource Fairs throughout the year, typically once each season. The fair is an opportunity for renters to learn about their rights, meet other Salt Lake City renters, and connect with service providers. Service providers table at the event to share resources or provide on site services. Services range from legal assistance for eviction prevention to tenant landlord mediation to resolve disputes. The fair will include a brief presentation on one or more topics related to renting or tenant rights. Check the table below for details regarding the upcoming Renter Resource Fair.
If your organization is interested in tabling at a future Renter Resource Fair contact Erik Fronberg, Housing and Consumer Protection Analyst, at erik.fronberg@slcgov.com or 801-535-7291.