National River Cleanup Day 2021 Was A Success!
Saturday, May 15th marked Trails and Natural Lands' celebration of National River Cleanup Day! Volunteers from surrounding Salt Lake areas came out to help take care of our very own Jordan River Parkway Trail. Let's check out the highlights.

Trails and Natural Lands had the pleasure of partnering with the Jordan River Commission to take some of our volunteers for an in-river cleanup to work alongside our land-based crew! We trekked on foot and by boat North from the Gadsby Trailhead to tackle the Jordan River.
What We Achieved, Together
In the 3-hour time frame, our volunteers managed to pull over 2,500 pounds of trash from the Jordan River. Holy Carp! Pieces of trash ranged from lost candy wrappers to 75 pound carts and bikes pulled from the depths of the river. The consensus on the most interesting item found was a sunken, fully assembled blow-up kayak. An unfortunate story, we presume, for the one who lost that battle.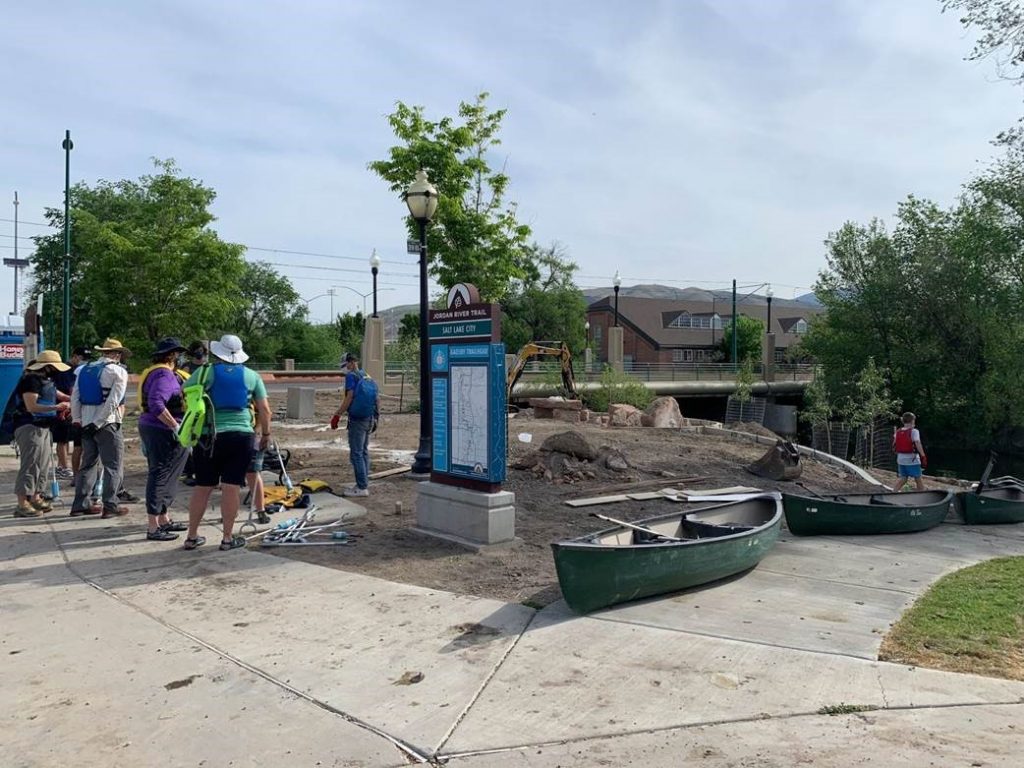 Together, our land-based and in-river crew was able to maintain and clean up about 105,600 feet along the bank of the river. Talk about getting your steps in! People of all different walks of life came out to support initiatives to help keep our river and natural lands clean and safe for us to recreate on.
Building Our Community, Beautifying Our River
Not only did this day help us take care of our natural resources, it also meant giving back to our community and doing our part as responsible recreators! The trails we use, be it dirt roads or waterways, are there for our enjoyment and opportunity to reconnect with nature. It's our responsibility to take care of the lands we play on so each individual has the same opportunity to get out, get dirty, and have fun!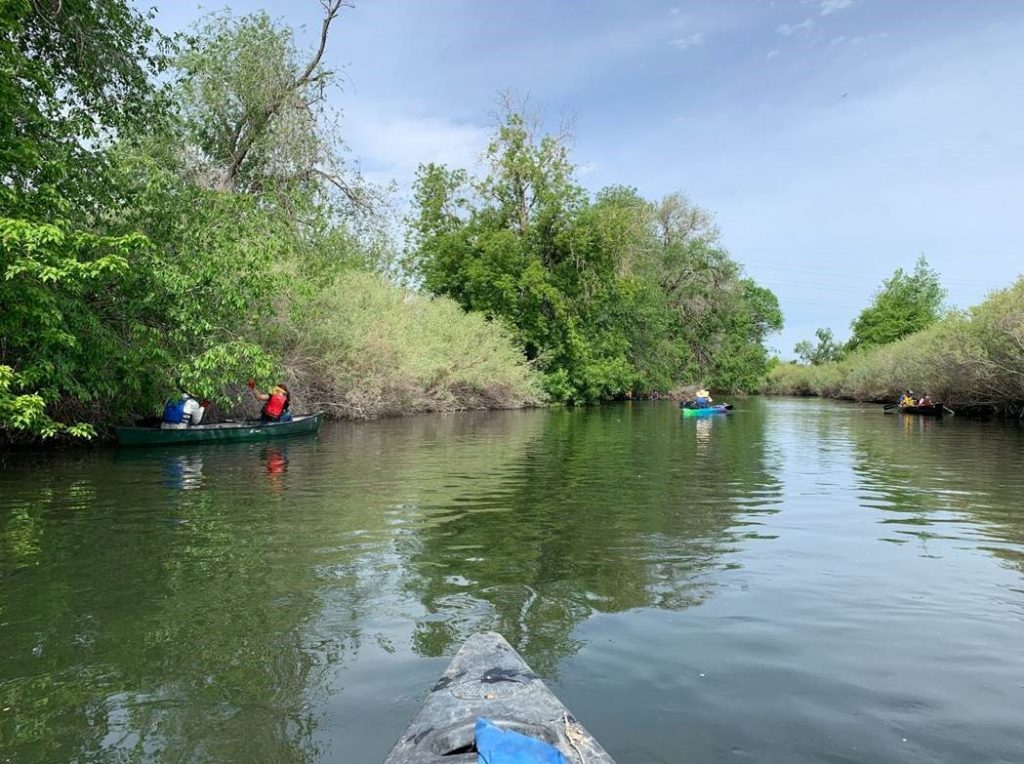 If you find yourself itching to get out on the Jordan River with us next time, visit stewardship.slc.gov to check out our future events in volunteering! Get ready for an adventure-filled day of finding treasures, getting a little stinky and dirty, beautifying public land, and most importantly, taking care of our Jordan River!