Stories and Spotlights of TNL's Dedicated Volunteers
Here at Trails and Natural Lands we rely on the dedication of volunteers. A lot! Not only to they amp up the bandwidth for mission-critical objectives in ways we could never do with just our staff, but they multiply the impact we make in our efforts to maintain trails, remove invasive weeds, collect garbage from our riparian habitats, and keep our urban river clean.
In many ways, our volunteers are at the heart of our public lands. To show appreciation and to share their stories, we wanted to create a space here on the public lands blog. In the posts we'll collect below, we will highlight the commitment of many of our stand-out volunteers who dedicate time and energy above and beyond what is asked of them, and truly make a difference within Salt Lake City's parks, trails, and natural land habitats.
If you know of someone who you think we ought to feature, let us know by tagging using #SLCTrails on social, or sending us an email at publiclandsvolunteer@slcgov.com
The Queen Weed Warrior Extraordinaire
It's time we shift the spotlight to another one of our outstanding volunteers, Lori Schneider. Lori first started volunteering with Trails & Natural Lands at our Myrtle Spurge Weed Warrior event, but calling Lori a "weed warrior" is an understatement. Driven by a passion for the health of our foothills, Lori is the undisputed queen of tackling Myrtle Spurge; those noxious weeds stand no chance when Lori is around. We absolutely love Lori's determination, passion, and energetic attitude when it comes to caring for the natural spaces around Salt Lake City.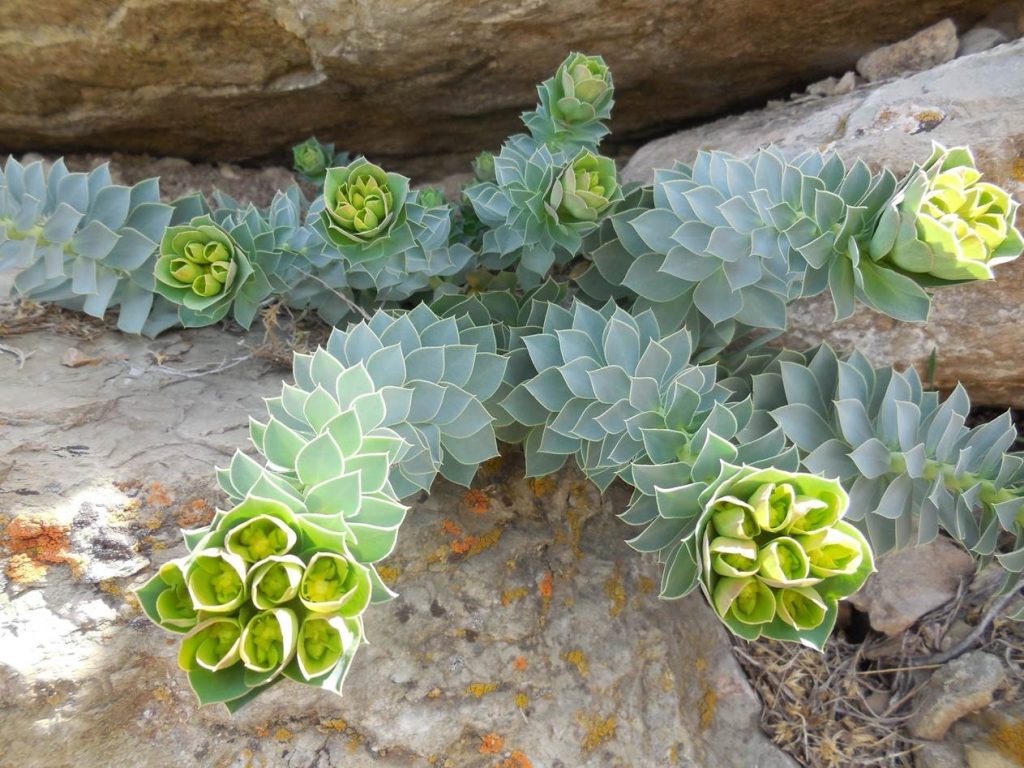 Originally from the California coast, Lori traded the beach for the mountains a few years ago. Since then, she has fallen in love with the Wasatch range, the many accessible canyons, and the plant species native to our valley. Lori got her start on native species identification and stewardship at Red Butte Garden as a volunteer. The skills she learned there are now a part of her everyday lifestyle which is what we at TNL love to hear. Lori frequently goes for walks and pulls weeds along the way. Just recently, Lori roped her husband and son into the pulling weeds too so now they pull weeds like nobody's business!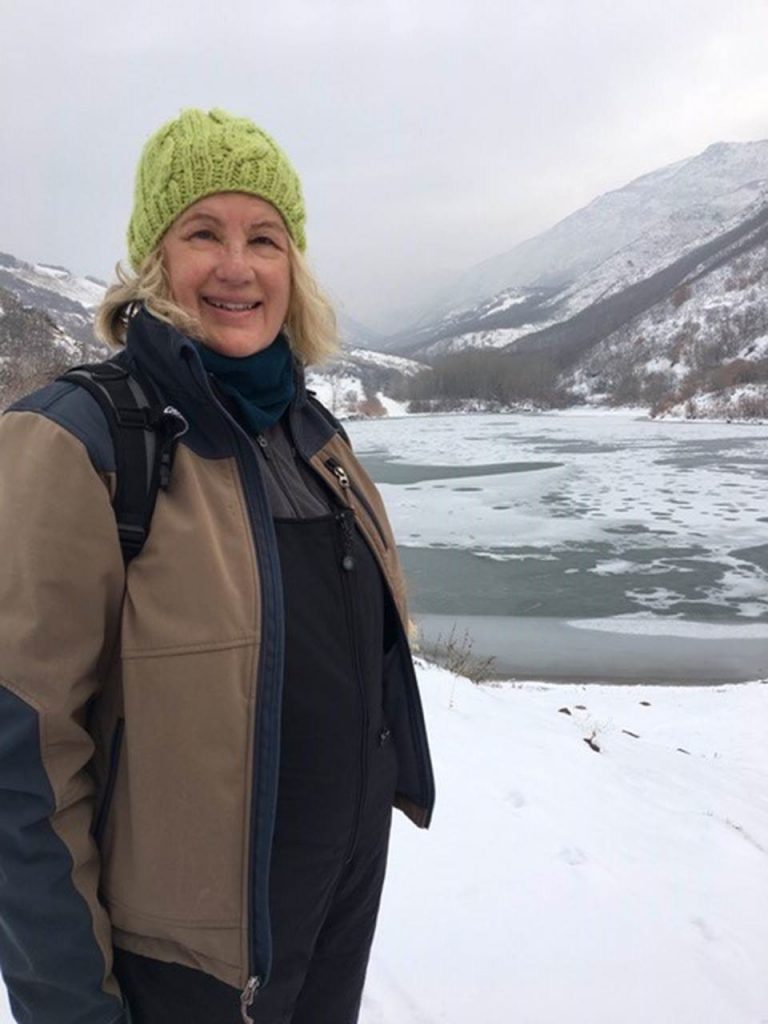 Lori is the very definition of a public land steward and continuously passes along her knowledge and her excitement for this unique labor of love. In a conversation Lori said "how is anybody going to do something about invasive weeds, when they don't even know about it?" Lori makes it a point to educate everyone she meets about invasive species. We always love to see Lori at our events and deeply appreciate her dedication and enthusiasm when it comes to battling Myrtle Spurge and other invasive weeds.
Thank you, Lori!
The Stewards of Allen Park
In this post we're featuring two incredible stewards who volunteer their time and energy to the beautiful, historic, and peacefully serene Allen Park in the heart of Salt Lake City's Sugar House neighborhood. Meet Patrick DePaulis and Yda Smith.
Patrick DePaulis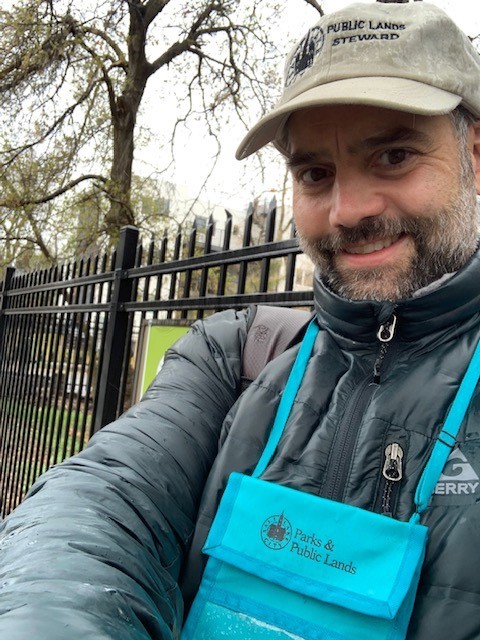 Here at Trails and Natural Lands, we are eternally grateful for our dedicated Allen Park steward, Patrick DePaulis. Patrick and his family have been in the Allen Park area for more than twenty years. He has seen multiple generations of the Allen family manage the park, so it was only natural after Ruth Allen's passing for him to continue to preserve this corridor. Patrick is physically and emotionally connected to Allen Park. In a conversation, Patrick said of the historic sanctuary, "It's is a gift to the community. And everybody who visits can reflect, look at the at the beautiful artwork, little homes, and feel at peace."
Patrick's personal favorite aspect of the park is the peacocks, of course. He calls them a "legacy" because the peacocks have been calling the park home longer than most of the neighboring residents. Patrick exemplifies stewardship by his commitment to the upkeep of the park and care of its "legacy." He walks the park almost daily to clean up trash, cut the lawn, and water. He also pays special attention to the resident peacocks by cleaning their pen and refilling their food and water. Since the early days of the pandemic, Patrick has taken his role as an Allen Park steward with enthusiasm, dedication, and reliability—and we are grateful and glad he is a part of our team!
Yda Smith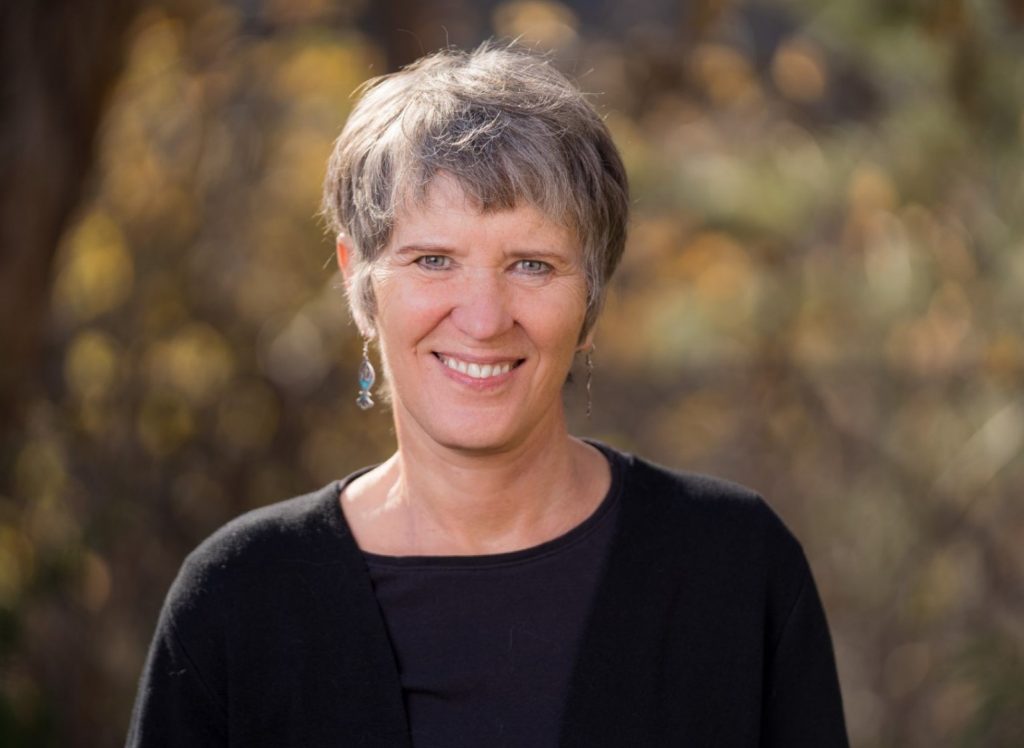 Yda Smith is another crucial contributor to the maintenance and upkeep of Allen Park. She also is a great example of what it means to be a land stewardship that we value here at Trails and Natural Lands. She is dedicated, passionate, and she also goes above and beyond in caring for the land and the living things on it at Allen Park.
Yda first got involved with the preservation of Allen Park when developers were hoping to turn the park into apartment complexes. But with the determination of Yda and many other community members, they petitioned the city to purchase the property and turn it instead into a natural park that preserved the unique character and history of this cherished pocket in Sugar House. Yda continued her commitment to Allen Park through her daily maintenance of the park and its peacocks. Almost daily, she takes a stroll to check in on things. She said her primary responsibilities include taking care of the peacocks, weeding, and cleaning up trash. She does all these tasks with admirable dedication and passion.
For Yda, Allen park is a place of rest and reflection. In a conversation, Yda said "I've lived in the Sugar House area for almost 30 years, and the changes have been dramatic. It is busy and urban but it is amazing how you can just stand in the park and you don't even hear the noise. Instead, you hear the stream running, the peacocks cooing, and the light breeze."
Yda is an amazing steward of Allen park and we are constantly impressed by her thoughtfulness here at Trails and Natural Lands!