This Online Open House will provide an opportunity for you to review information about the proposal and provide any questions or comments. This Open House meeting will be an electronic meeting pursuant to the Salt Lake City Emergency Proclamation.
Planned Development
Neighborhood House – Greenhouse
Petition Number: PLNPCM2021-00086
Zoning District: I, Institutional
City Council District: 2, represented by Andrew Johnston
Ying Peng of FFKR Architects, on behalf of Neighborhood House, the property owner, is requesting planned development approval to construct a greenhouse in the required yard on the Goshen Street frontage of the property. The planned development is sought by the applicant since accessory structures must be set back at least as far as the principal building when the principal building exceeds the required front yard setback.
Project Location
Property located at approximately at 1050 West 500 South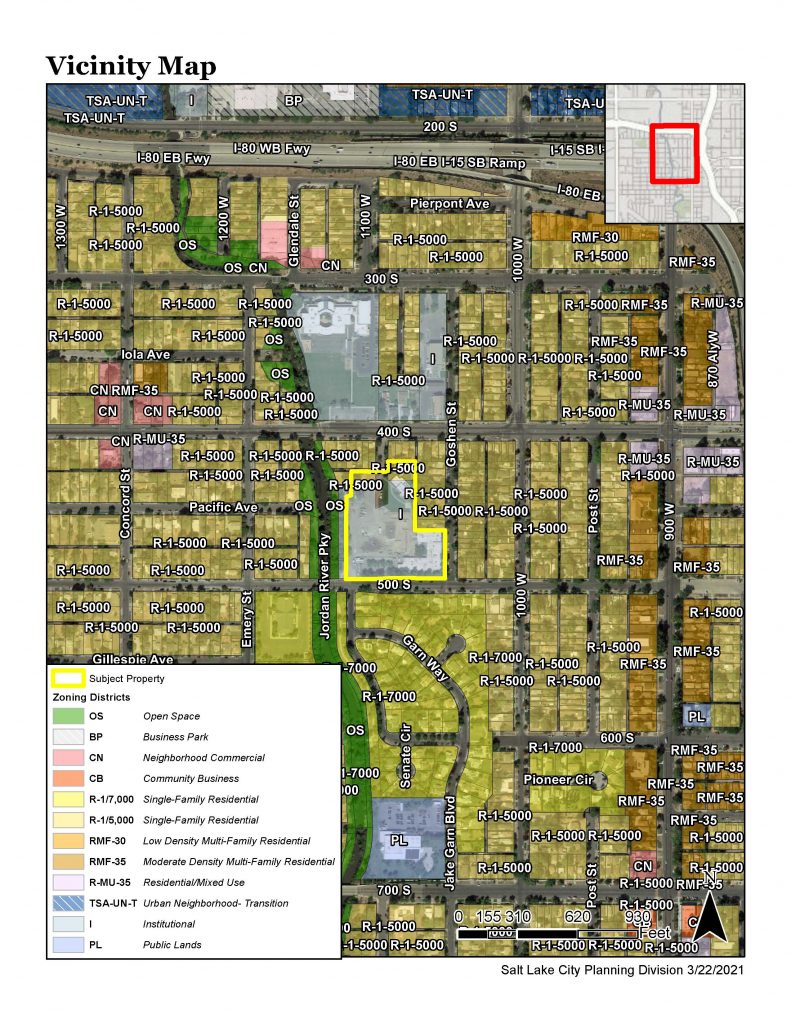 Additional Information
Next Steps
The project will be reviewed as a Planned Development proposal by Staff and will be scheduled for a public hearing at an upcoming Planning Commission meeting.
Additional information including the date, agenda, and staff report will be posted as they are available.
Public Comments and Questions
We want to hear from you! To submit a comment or question please contact the staff planner via email or leave a voicemail, your questions will be answered within a week after the comment period has ended.
Start of Public Comment Period: March 22, 2021
End of the Public Comment Period: May 6, 2021
Sara Javoronok // sara.javoronok@slcgov.com // 385-226-4448
---
During and following this comment period, the Planning Division will evaluate the proposal against the applicable zoning standards, taking into consideration public comments as they relate to the standards, and develop a recommendation for the Planning Commission.