This Online Open House will provide an opportunity for you to review information about the proposal and provide any questions or comments. This Open House meeting will be an electronic meeting pursuant to the Salt Lake City Emergency Proclamation.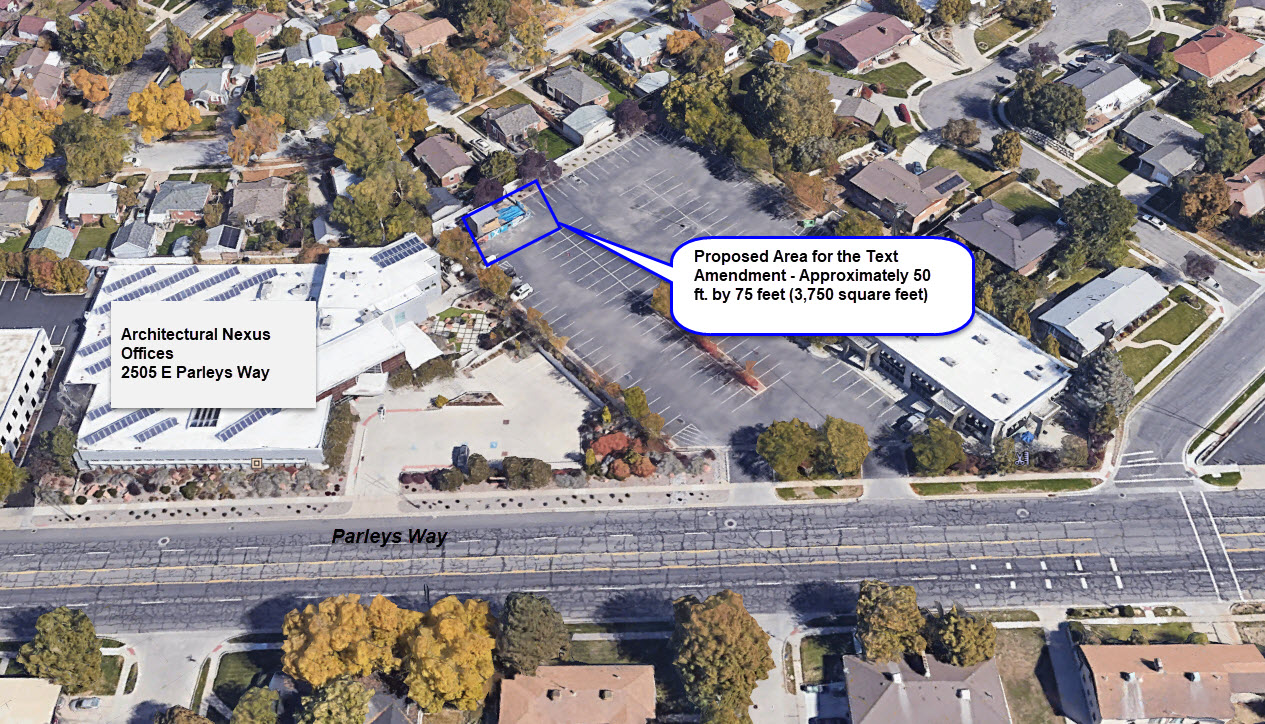 Zoning Text Amendment
Architectural Nexus CB Zoning Text Amendment
Petition Number: PLNPCM2020-01024
Zoning District: CB
City Council District: Seven (7)
Salt Lake City has received a request from Architectural Nexus proposing a zoning text amendment to the CB – Community Business zoning district that would allow a "School: Professional and Vocational (Outdoor)" and associated activities to be allowed on a defined portion of their property at 2545 E. Parleys Way. The property is zoned CB – Community Business zoning district which only allows vocational uses within an enclosed building. The applicant proposes to use a designated portion of their site for the building of Accessory Dwelling Units or tiny homes on an ongoing basis, with the structures donated to the community through a charitable giving program. This proposal would designate an area approximately 3,750 square feet in size at the back of an existing parking lot for this use to occur. To that end, the applicant is proposing an amendment to the CB zoning district to establish a designated "Build Area" on their site where a "School: Professional and Vocational (Outdoor)" is allowed. This amendment would not apply to other properties in the CB zoning district or beyond the designated area on this property.
Project Location
Property located at approximately at 2545 E. Parleys Way.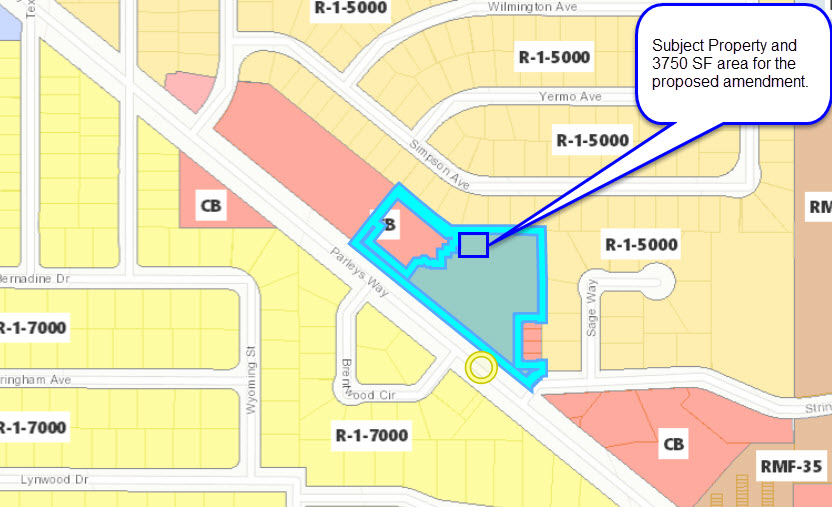 Additional Information
Next Steps
The Planning Division is in the process of obtaining public comment on this project to help identify concerns and issues from the public.
Notice has been sent to the Chair of the community organization for this area. 
The Planning Commission will hold a public hearing to make a recommendation on the submitted proposal.
The Planning Commission public hearing will be scheduled at a future date.
The recommendation of the Planning Commission will be forwarded to City Council.
City Council has the authority to make a final decision on a zoning text amendment.
Public Comments and Questions
We want to hear from you! To submit a comment or question please contact the staff planner via email or leave a voicemail, your questions will be answered within a week after the comment period has ended.
Start of Public Comment Period: March 29, 2021
End of the Public Comment Period: May 10, 2021
David J. Gellner // david.gellner@slcgov.com // 385-226-3860
---
During and following this comment period, the Planning Division will evaluate the proposal against the applicable zoning standards, taking into consideration public comments as they relate to the standards, and develop a recommendation for the Planning Commission.