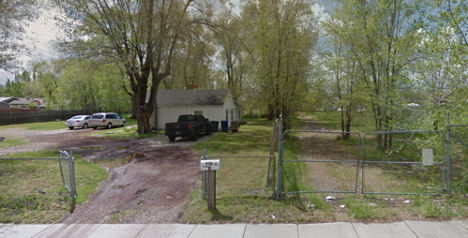 Zoning Map Amendment
Riverside Cottages Zoning Map Amendment
Petition Number: PLNPCM2021-01075 & 01203
Zoning District: R-1/7,000 – Single-family Residential District
Council District: District 1, Victoria Petro Eschler
Bert Holland of Hoyt Place Development LLC has submitted a Zoning Map Amendment request to change the existing zoning of the following properties:
552 N 1500 W – from R-1/7,000 Single-family Residential to SR-3 Special Development Pattern Residential
1500, 1516, 1520, & 1522 W 500 N – from R-1/7,000 to R-1/5,000 Single-family Residential
No specific development proposal has been submitted at this time. This type of request requires a recommendation from the Planning Commission and a final decision by the City Council.
Project Location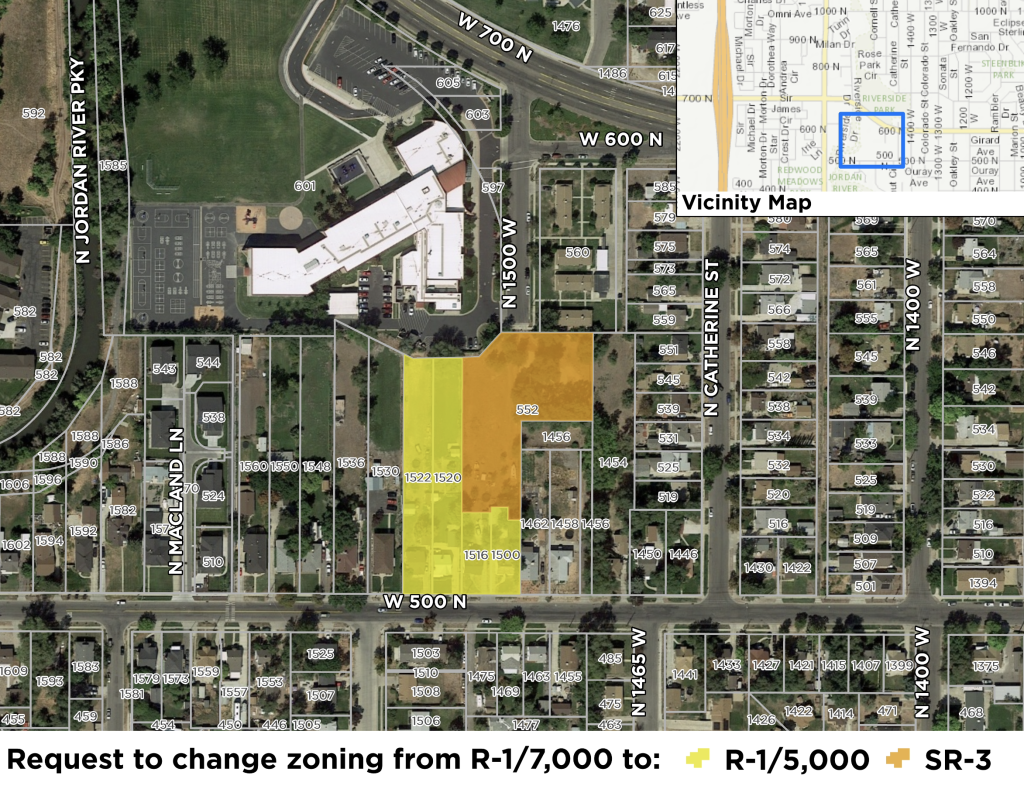 Additional Information
Next Steps
The Planning Division is in the process of obtaining public comment on this project to help identify concerns and issues from the public.
Notice has been sent to the Chairs of the Fairpark and Rose Park Community Councils. The property is located within the Poplar Grove boundaries but is adjacent to Glendale. The property sits within the boundaries of the Fairpark neighborhood near Rose Park.
The Planning Commission will hold a Public Hearing to make a recommendation to City Council in regard to the petition at a meeting to be scheduled at a future date.
The recommendation of the Planning Commission will be forwarded to City Council.
City Council has the authority to make a final decision on requests for zoning map changes
Public Comments and Questions
The public comment period closed on February 18, 2022. For additional information on this project please contact the staff planner.
Aaron Barlow // aaron.barlow@slcgov.com // 801-535-6182
During and following this comment period, the Planning Division will evaluate the proposal against the applicable zoning standards, taking into consideration public comments as they relate to the standards, and develop a recommendation for the Planning Commission and City Council.