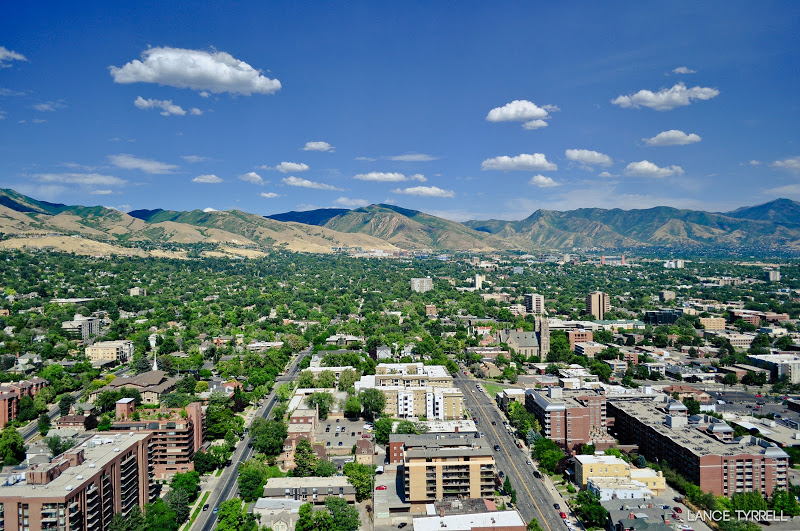 Tech Lake City: Zoning Updates
A project to update the land use definitions and land use tables to support the growth of the tech industry in Salt Lake City.
Petition Number: PLNPCM2021-00511
Zoning District: City Wide
Salt Lake City is experiencing rapid growth and the tech industry is a major contributor that growth. The tech industry changes rapidly and has shown the ability to change how people produce goods, how we work, how we socialize, and how we use data. The city's zoning code doesn't change at nearly the same rate as the tech industry and as a result has become a barrier to tech related industries, most notably the bio-medical field of research and production of materials used in the research, diagnosis, and treatment of health related illnesses. The purpose of this code amendment is to update the tech-related land use definitions and expand where those uses can be located in the city. This is a collaborative project between the Planning Division and the Department of Economic Development.
Learn more about the proposal and take our survey by visiting our Tech Lake City Storymap!
---
New Land Use Definitions
Bio Medical Facility
Bio-medical facility: A land use that performs research and development functions related to the field of medicine and the production of biologic, biomedical, or pharmaceutical products. A biomedical facility may include laboratories for the purpose of research, testing, and the development of medical treatments as well as the manufacturing of biologic, biomedical, or pharmaceutical products. A bio-tech facility is not intended to include hospitals, health care facilities, medical incinerators, or medical offices and is not intended to be interpreted to apply to more specific uses listed in the tables of permitted and conditional uses.
Where: this type of use is found in places that are typically near hospitals, in business parks, in urban areas with a mix of uses and in proximity to transit and near housing. The following zoning districts include these types of places and may be appropriate for this type of use
View Map of Tech Lake City Zoning Amendment: Biomedical Uses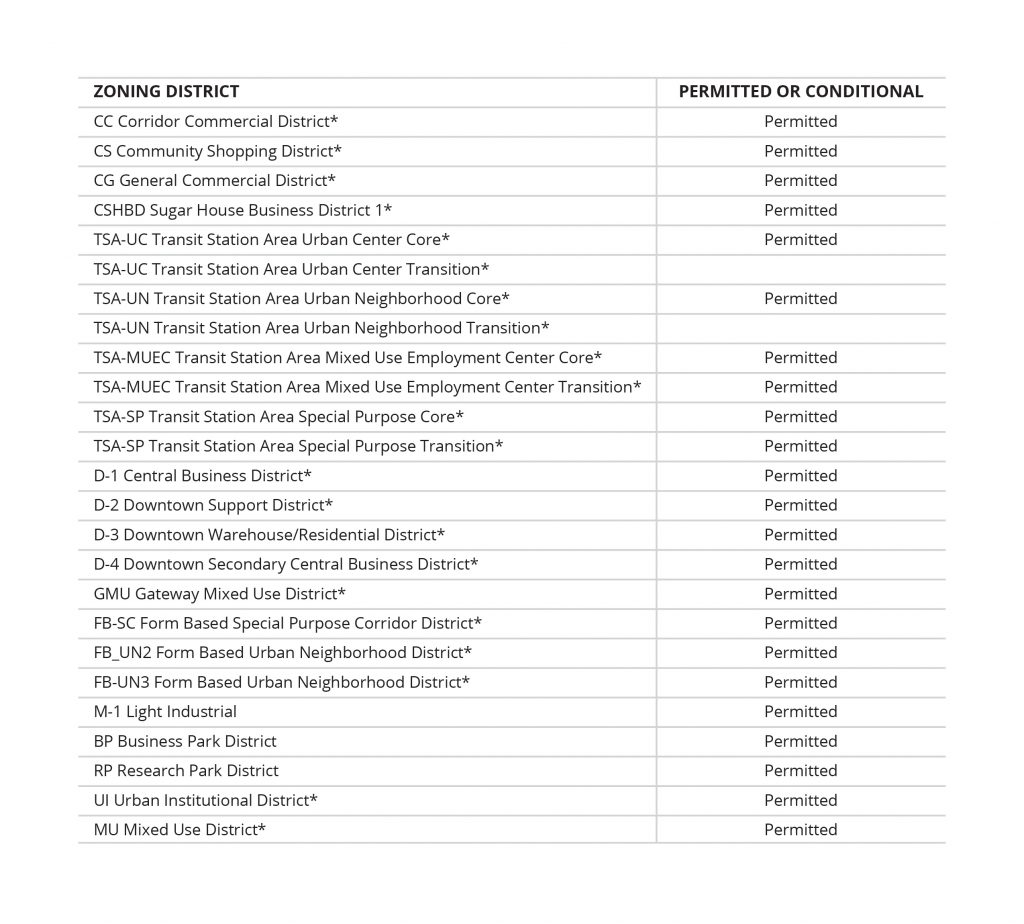 Potential Impacts: For the most part, the impacts of a biomedical facility are like impacts generated by office uses. There are some bio-medical facilities that may require higher energy needs or water use and that produce biohazard waste and radioactive waste:
Biohazard waste: likely would produce biohazard waste. Biohazard waste is typical of any medical related land use and is disposed of according to state and federal guidelines.
Radioactive waste: may produce radioactive waste if the use is engaged in research or production related to nuclear medicine, similar to the types of hazardous waste that is produce by hospitals with nuclear medicine departments, but likely in larger amounts. The handling, storage, and disposal of radioactive materials are regulated and monitored at the state and federal level of government. The waste is required to be packaged and shipped in specialized vehicles from the biomedical facility to a licensed disposal site. It is anticipated that a bio-medical use would be prohibited when close to zoning districts that allow residential uses.
Additional impacts identified through the public process will be considered and analyzed prior to the Planning Commission public hearing.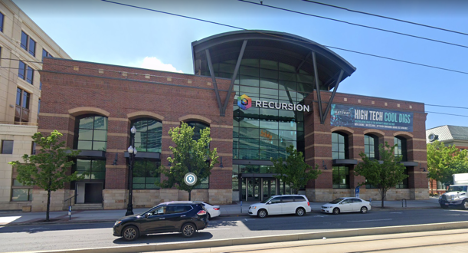 Technology Facility
Technology Facility: A land use that is engaged in research, development, production, service, and related functions that use technology to produce, deliver, or maintain data, information, equipment, computers and related accessories, or services to others. A technology facility is not intended to include bio-medical facilities or research and development facility and is not intended to be interpreted to apply to more specific uses listed in the tables of permitted and conditional uses.
Where: Technology facilities often occupy office buildings, warehouse buildings, and outdated buildings that have larger floorplates. There is a desire for employees of technology facilities to work in urban areas that have good transit access, are near restaurants, cafes, retail, and entertainment uses and with a mix of housing types. Technology uses tend to not generate impacts that are different than the uses that are commonly found in urban areas. Technology uses also vary in scale as small start ups can utilized smaller spaces than large companies.
View Map of Tech Lake City Zoning Amendment: Technology Related Land Uses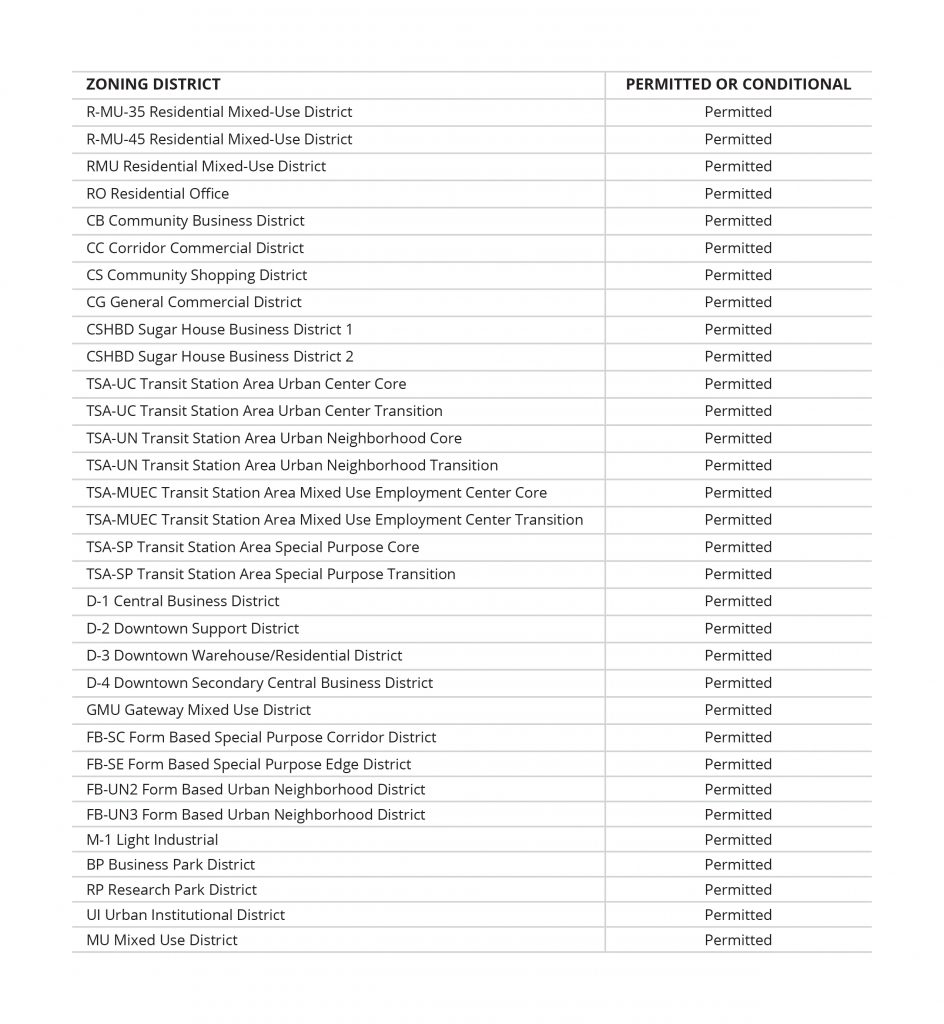 Some technology facilities, such as data centers, may use a lot of water to cool equipment. It is likely that provisions to limit water use for cooling would apply to some types of technology facilities.
Updated Land Use Definitions
Laboratory, Medical Related
Laboratory, medical related: a land use that performs research and analysis of medical tests and biologic samples collected for the purpose of medical diagnosis. The use includes the production of medical devices ordered by a health care practitioner. The use does not include biomedical uses or uses that are more specifically defined by this code."
Background: This will consolidate two existing definitions into a single definition. "Laboratory, medical, dental, optical" and "Research, dental laboratory" are very similar land uses with similar impacts. The uses however are allowed in different zoning districts, creating conflicting regulations. Combining the two into one defined land use removes that conflict. It is not anticipated that this change will make a significant impact on the city.
Where: Medical laboratories are already found throughout the city and function similarly to health care facilities and medical offices. The impacts are also similar.
View Map of Tech Lake City Zoning Amendment: Medical Labs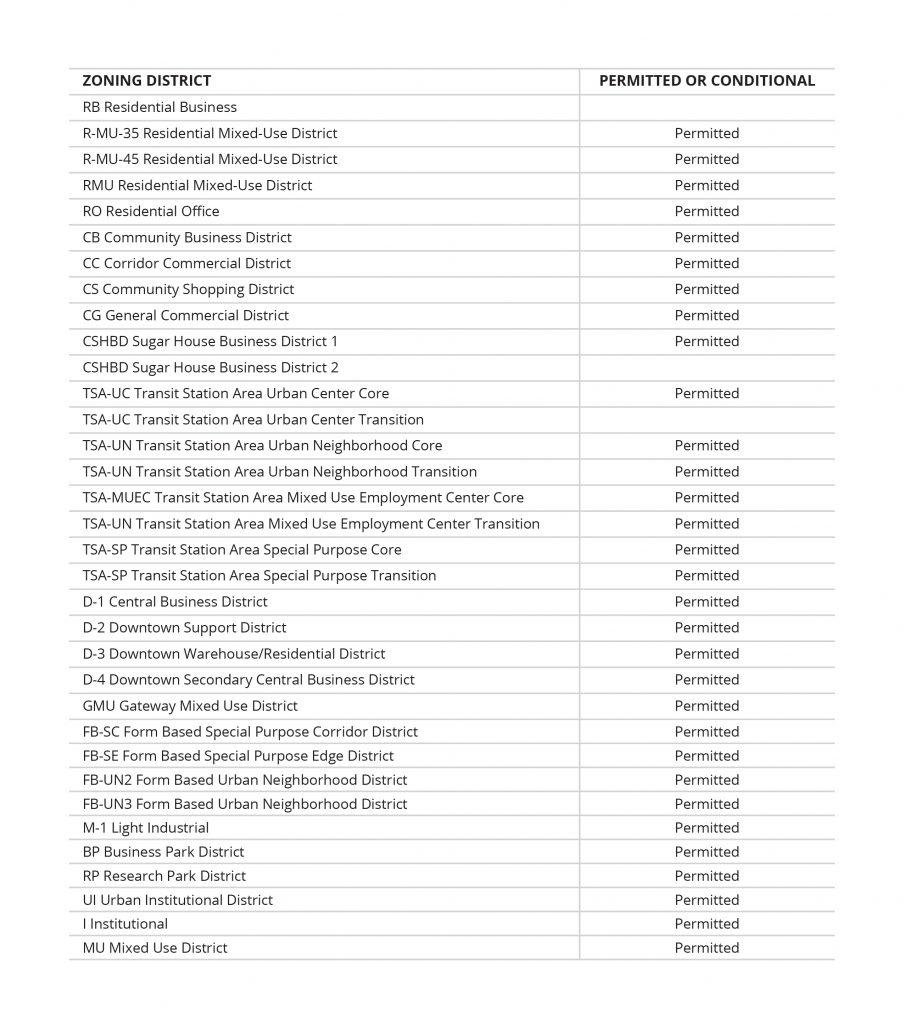 Research and Development Facility
Research and Development Facility: A structure or group of structures used primarily for applied and developmental research. The use may include testing to determine the physical qualities of already manufactured materials or materials used in the manufacturing of a prototype. The functions and activities related to the research and development are intended to occur inside enclosed buildings and not produce nuisances. This use does not include biomedical uses, light manufacturing, or other specific land uses defined by this code.
Background: Research and development facilities range in size based on the type of products that are studied and tested. The use is currently heavily restricted in the city to the more intense zoning districts, the FB-UN2 zone, GMU, and the TSA zoning districts. Expanding where the use can be located will provide more opportunities in the city.
Where: research and development facilities are like offices and bio-medical facilities in terms of how the types of impacts produced. Therefore, the use will still be prohibited in smaller scale commercial and mixed-use districts.
View Map of Tech Lake City Zoning Amendment: Research and Development Facilities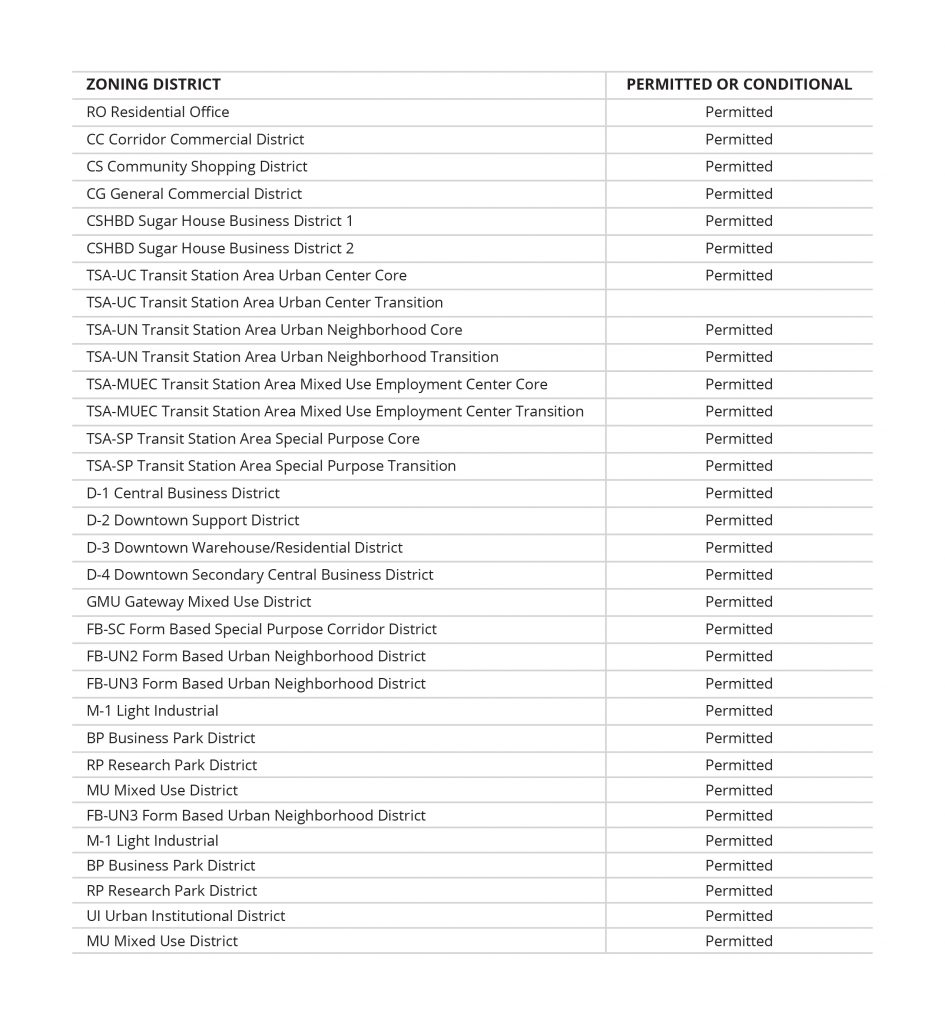 ---
Next Steps
The Planning Commission forwarded a positive recommendation to city council on August 25, 2021.
The City Council will hold a public hearing on the proposal on the following dates:
City Council Public Hearing: November 9th
City Council Potential Action: November 16th
Public Comments and Questions
The public comment period closed July 31, 2021. For additional information on this project please contact the staff planner.
More information about the proposal can be found in the Tech Lake City Storymap. The link also contains an optional survey that you may use to submit comments. 
Nick Norris // Planning Director // nick.norris@slcgov.com
---
During and following this comment period, the Planning Division will evaluate the proposal against the applicable zoning standards, taking into consideration public comments as they relate to the standards, and develop a recommendation for the Planning Commission.