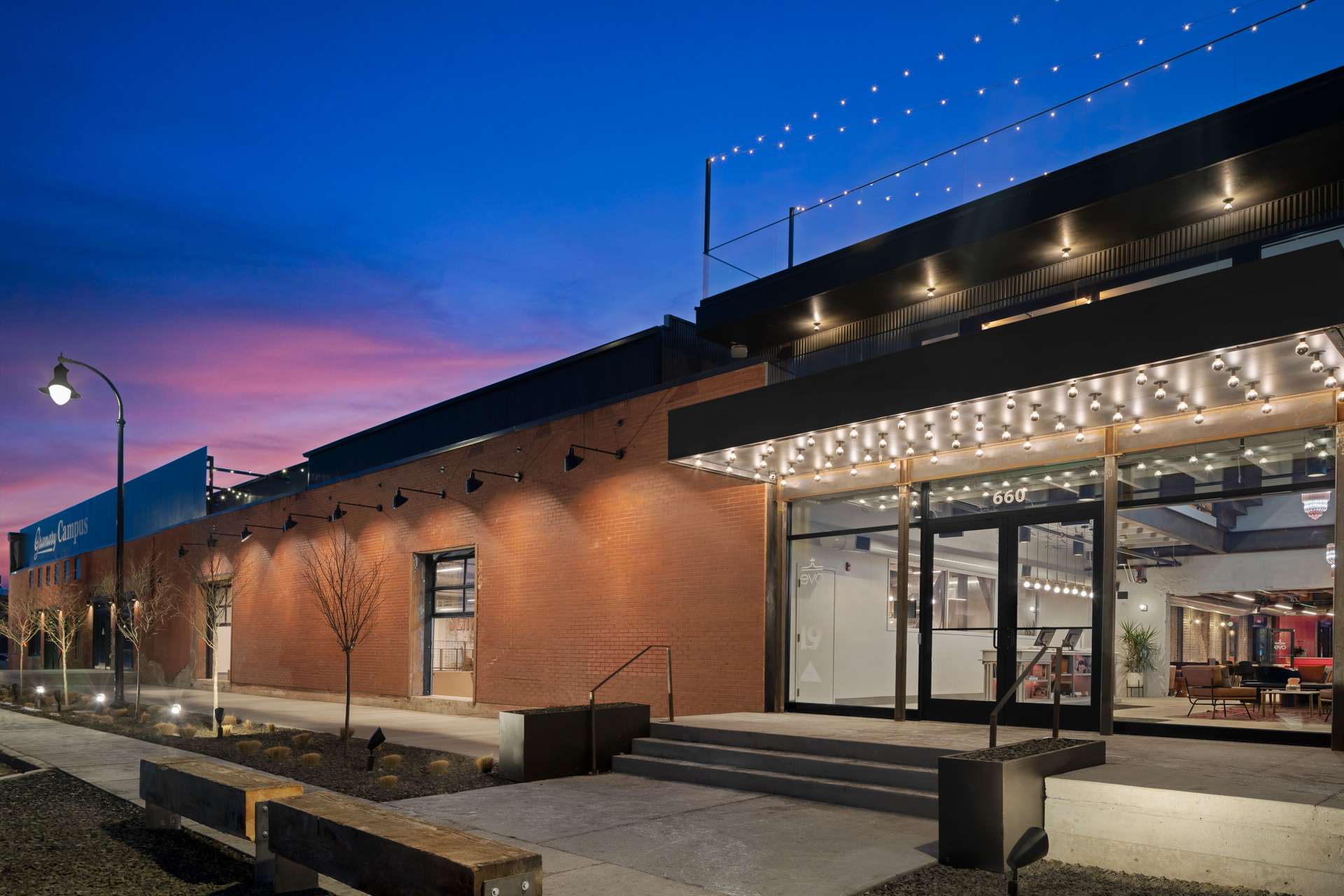 Zoning Text Amendment
Adaptive Reuse Text Amendment
Petition Number: PLNPCM2023-00155
Application Type: Zoning Text Amendment
Zoning Districts: Citywide
Mayor Erin Mendenhall has initiated a petition for a text amendment that would make changes to the zoning ordinance to support adaptive reuse and preservation of existing buildings. The goal of this proposed text amendment is to remove zoning barriers that prevent the reuse of buildings and look at possible zoning incentives to encourage a building to be reused rather than demolished.
Adaptive reuse is both a sustainable practice and a vital planning tool that aids in meeting the City's various goals. The adaptive reuse of an existing structure retains a building's original form while bypassing wasteful demolition. This process keeps substantial amounts of materials out of landfills and reduces energy consumption. Additionally, preserving these buildings which are often historic or contain elements of unique architectural detailing, helps maintain neighborhood character and breathes new life into buildings that contribute to neighborhood fabric. Adaptive reuse allows existing buildings to serve our community for generations to come while continuing to tell the story of those who came before us.
The proposed text amendment would create a new section in the Zoning Ordinance, 21A.52.060 Incentives for Preservation of Existing Buildings. The preservation of existing buildings incentives is proposed to have two sections. The first section, Adaptive Reuse for Additional Uses in Eligible Buildings, allows for additional uses in Landmark Sites, buildings individually listed on the National Register of Historic Places, schools, hospitals, and places of worship. The second section, Incentives for Development that Preserves an Existing Building, offers zoning incentives for existing buildings, such as additional height, reduced parking, and administrative approval process for a development that retains an existing building.
Historic Landmark Commission Briefing Memo with Draft Ordinance Language – 8/3/2023
Draft Ordinance – 9/22/2023
Planning Commission Briefing Memo with Draft Ordinance Language – 9/27/2023
Historic Landmark Commission Staff Report with Draft Ordinance Language – November 2, 2023
---

Image Description: The evo Campus Salt Lake is a collection of warehouse buildings (the oldest dates to 1891) that, at one time or another, housed the Salt Lake Rapid Transit Complex (trolley car repair shops), a farm supply company, and a wool and pelt company. Recognizing the potential offered by these warehouse buildings, they've been adapted to new uses and the evo Campus now includes the All Together Skatepark, a climbing gym, a hotel, and a rooftop bar with views of the surrounding Granary District.
Proposed Ordinance Changes
Remove Square Footage Requirement for Adaptive Reuse of a Landmark Site: Landmark Sites are of exceptional importance to the City, State, region or Nation and convey high artistic, historic or cultural values. The zoning ordinance currently allows for nonresidential use of a Landmark Site in residential districts (even if the use is not allowed in the district) through the conditional use process subject to meeting standards related to preserving the character, neighborhood compatibility, and mitigating potential negative impacts. Additionally, the ordinance currently has a 7000 SF minimum to qualify for this process. Salt Lake City has approximately 150 landmark sites – this qualifying provision is limiting as not many of our landmark sites meet this requirement. As part of the proposed text amendment, the square footage requirement would be removed for all sites except those located in a residential zone with a proposed change of use from residential to non-residential. In this case, a minimum of 5,000 square feet in floor area is required as a qualifying provision.
Expand eligibility: The process described above is currently limited to Landmark Sites. In addition to Landmark Sites, we are proposing to expand eligibility to individually listed National Register properties as well as former school, church, and hospital buildings that may have outlived their original use but are difficult to reuse without a rezone process due to the zoning districts their former uses are generally located in, such as single family residential and institutional zoning districts. Additionally, we would like to include buildings that the Planning Director has deemed as significant based on the structure's association with events that have contributed to broad patterns of history, association with lives of persons important in the city's past, or displays distinctive characteristics of a type, period, or method of construction.
Expand Uses: The process described above is currently limited to allow for nonresidential uses in residential zones through the conditional use process. We are considering allowing this process for residential uses as well. For example, this could allow for conversion of an existing building, such as a landmark site or former school church or hospital, to multi-family residential use.
Zoning Incentives: We are proposing to offer zoning incentives for new development projects that include an adaptive reuse component or retains an existing structure. Under 21A.52.060.B., proposed development incentives include an administrative Planned Development process, increased density, a reduction in parking in RMF zones, and additional building height. An administrative Planned Development process is being proposed as part of this text amendment. This process would allow for modifications to setback requirements, open space and landscaping requirements, and additional building height. The overall project could be eligible for these incentives, rather than just the existing building. In this scenario, any use still has to be listed as permitted or conditional in the zoning district the project is located in.
Next Steps
Notice to Recognized Organizations: Notice of the application and the draft ordinance will be sent to all registered Salt Lake City Recognized Organizations who will begiven a 45-day period to respond before a public hearing with the Historic Landmark Commission and Planning Commission can be scheduled. During and following this comment period, the Planning Division will consider all public comments received and make appropriate modifications to the proposed ordinance language. This open house page will continue to be updated with any new information related to the proposal.
Briefing with Commissions: Staff has held a briefing with the Historic Landmarks Commission on August 3, 2023. The most recent draft of the Adaptive Reuse Text Amendment is located in the Historic Landmark Commission briefing. Staff will hold a briefing with the Planning Commission to discuss the proposed amendments and receive input.
Public Hearings: Public hearings will be held with both the Historic Landmark Commission and the Planning Commission where there will be additional opportunities to make public comments. The Historic Landmark Commission and Planning Commission will make a recommendation on the proposed changes and their recommendations will be forwarded to the City Council. *We are here*
Historic Landmark Commission: November 2, 2023
City Council: The City Council will hold a public hearing for additional public comments and will make a final decision on the matter.
What is the role of the Planning Staff in this process?
Planning Staff will respond to public comments, answers questions, will make appropriate modifications to the draft ordinance, and will brief and make recommendations to the Historic Landmark Commission, Planning Commission, and City Council.
Public Comments and Questions
We want to hear from you! To submit a comment or question please contact the staff planner via email or leave a voicemail.
Amy Thompson // amy.thompson@slcgov.com // 801-535-7281