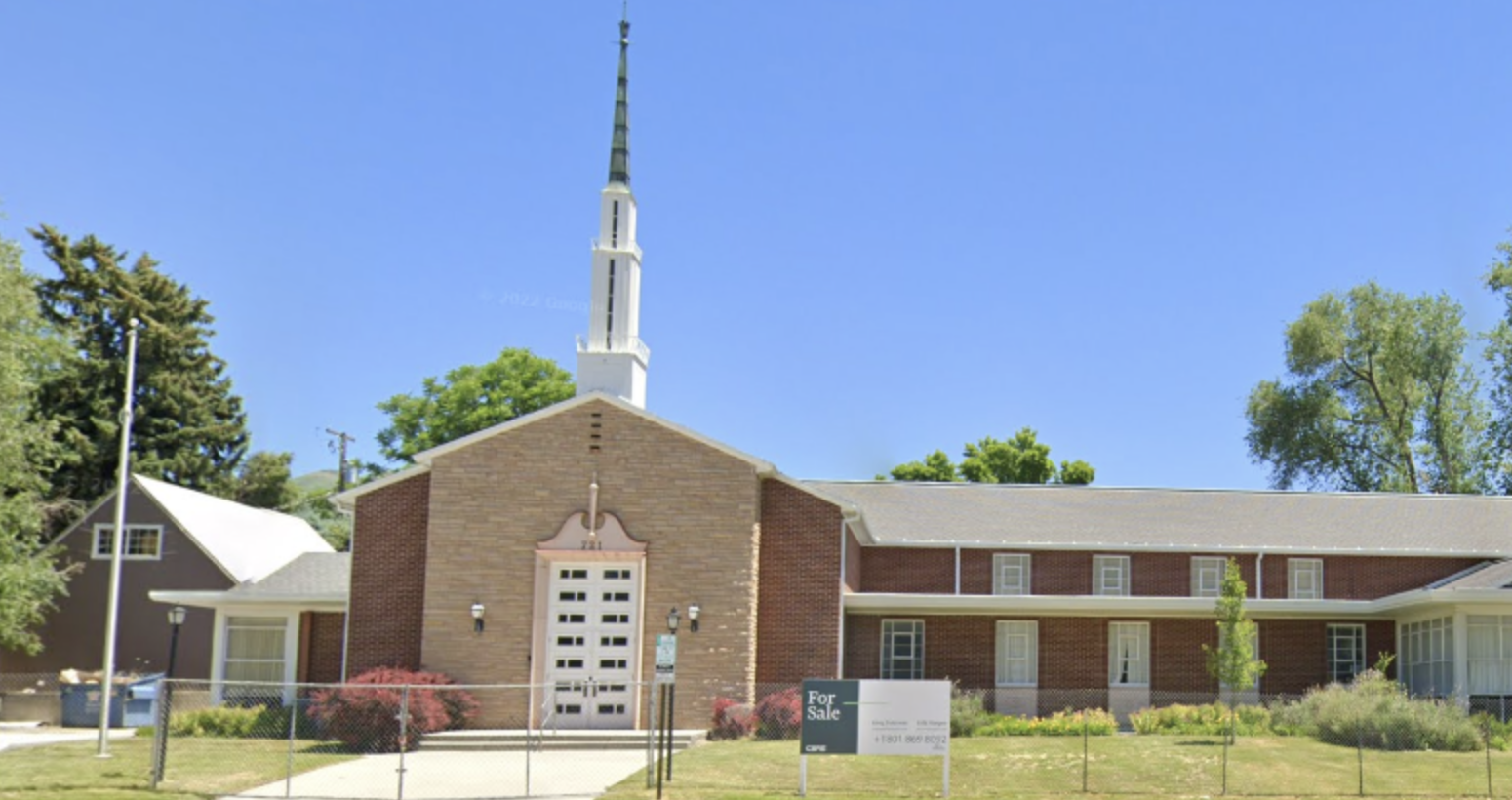 Douglas Ward Rezone and General Plan Amendment – 721 S 1200 E
Petition Numbers: PLNPCM2023-00496 & PLNPCM2023-00639
Request Type: Rezone and General Plan Amendment
Location: 721 S 1200 E
Zone: R-2 Single and Two Family Residential
The applicant, Jim Brewer of the McGillis School, has requested a zoning and master plan amendment for the Douglas Ward property. The Church of Jesus Christ of Latter-day Saints owns the property, and the McGillis School operates a school at 668 South 1300 East. The McGillis School wishes to acquire the Douglas Ward Building and use the said property to extend its school for classes, meetings, assemblies, and administration. The use as a school is not permitted or conditional in the R-2 Zone so, the request requires an amendment to the zoning map from R-2 to Public Lands (PL). The General Plan Amendment is also necessary to change the designation from Low-Density Residential to Institutional on the Future Land Use Map.
The applicant initially requested a PL rezone, but as of August 29th, he has requested a rezone to an I institutional zone. View Updated Project Narrative – 8.29.23
Project Location
Located at approximately 721 S 1200 E.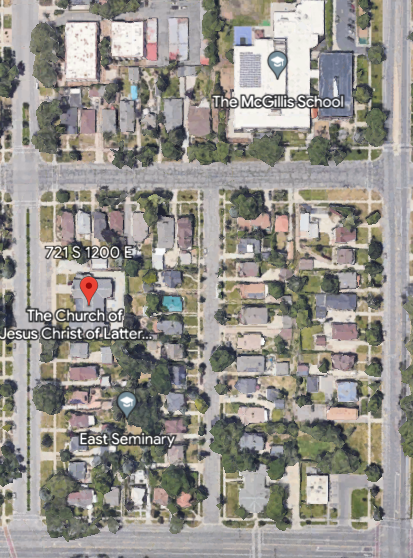 Additional Information
Public Comments and Questions
We want to hear from you! To submit a comment or question please contact the staff planner via email or leave a voicemail. During and following this comment period, the Planning Division will evaluate the proposal against the applicable zoning standards, taking into consideration public comments as they relate to the standards, and develop a recommendation for the Planning Commission.
Meagan Booth // meagan.booth@slcgov.com // 801-535-7213