We'd like your feedback as we finalize routes and improvements for the current phase of this neighborhood byway project.
Tell us your ideas about new or existing facility improvements (for example, crosswalks and signals), route selection, and signage within the project area. 
What is the Rose Park & Fairpark Neighborhood Byway?
The Rose Park Community Council was awarded CIP funds for the first section/phase of a SLC Pedestrian & Bicycle Master Plan-recommended, north-south neighborhood byway in the Rose Park and Fairpark neighborhoods.
Proposed Route Options and Improvements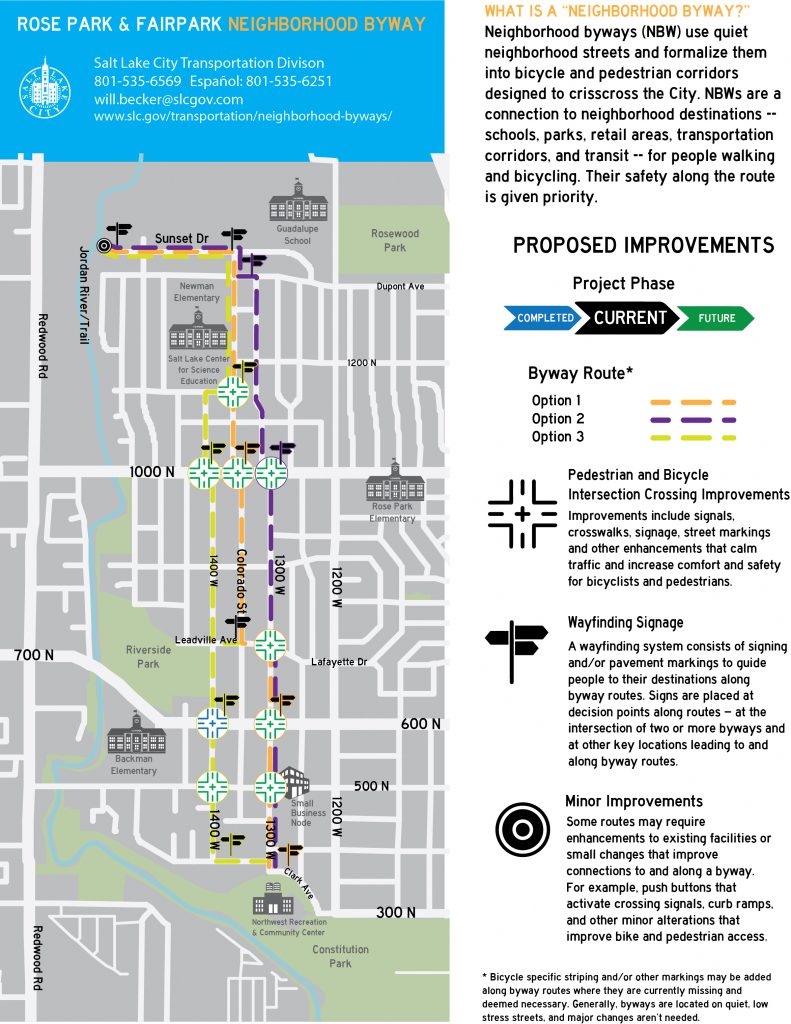 Neighborhood Context and Route Information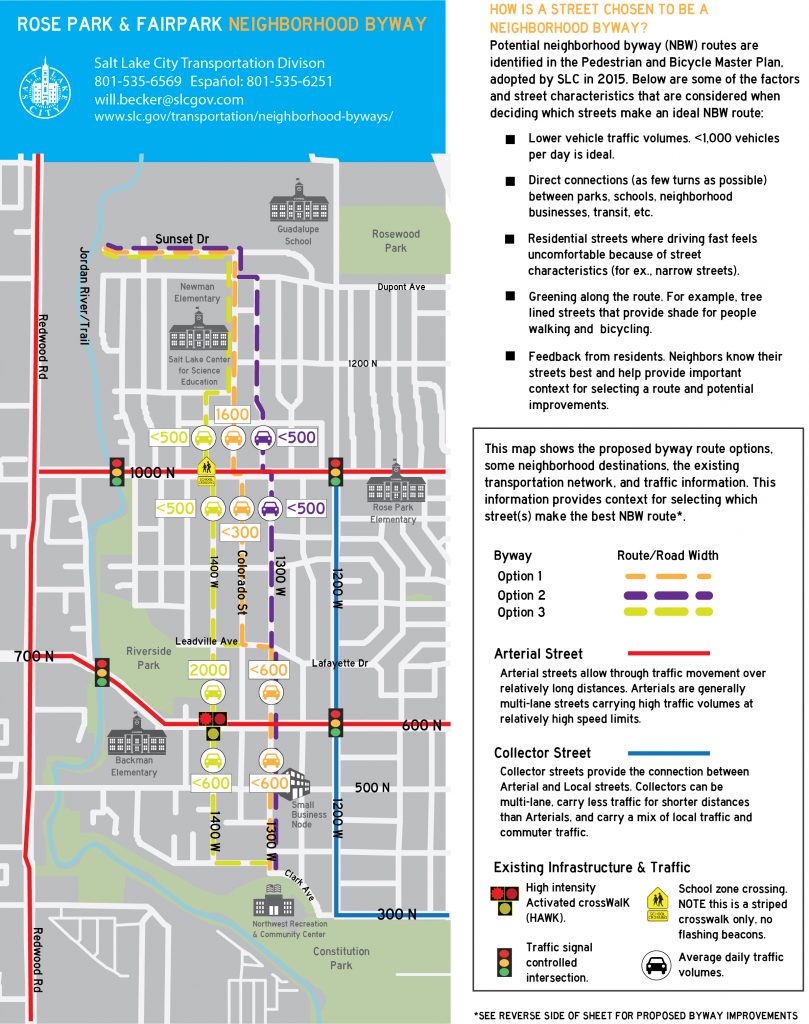 ---
This section of byway provides a calm, comfortable, and non-collector north-south route through Rose Park and Fairpark. It will directly connect the Jordan River Parkway Trail, Newman Elementary School, the Salt Lake Center for Science Education (SLCSE), a neighborhood business node on 500 North, and the Northwest Multi-Purpose, Senior, Community Center, and other ancillary destinations. Primary improvements needed are crossings at 600 North and 1000 North. The project may also add wayfinding signs for active modes, transit stop improvements, pavement markings, and traffic calming.
Project Goals
To improve safety for all roadway users
To accommodate active transportation users linking to key destinations including neighborhood retail areas and corridors, parks, schools, and transit stations.
Implement the Pedestrian and Bicycle Master Plan
Salt Lake City's Pedestrian & Bicycle Master Plan proposes a network of neighborhood byways throughout the city. Byway routes are selected based on many factors that include street traffic volumes and speed, existing and proposed active transportation facilities, and connections to key destinations.
Questions?
Please contact the project manager for questions or more information on this project:
Will Becker
Transportation Planner II
(801)535-6569
Will.Becker@slcgov.com