Salt Lake Area Farmers Markets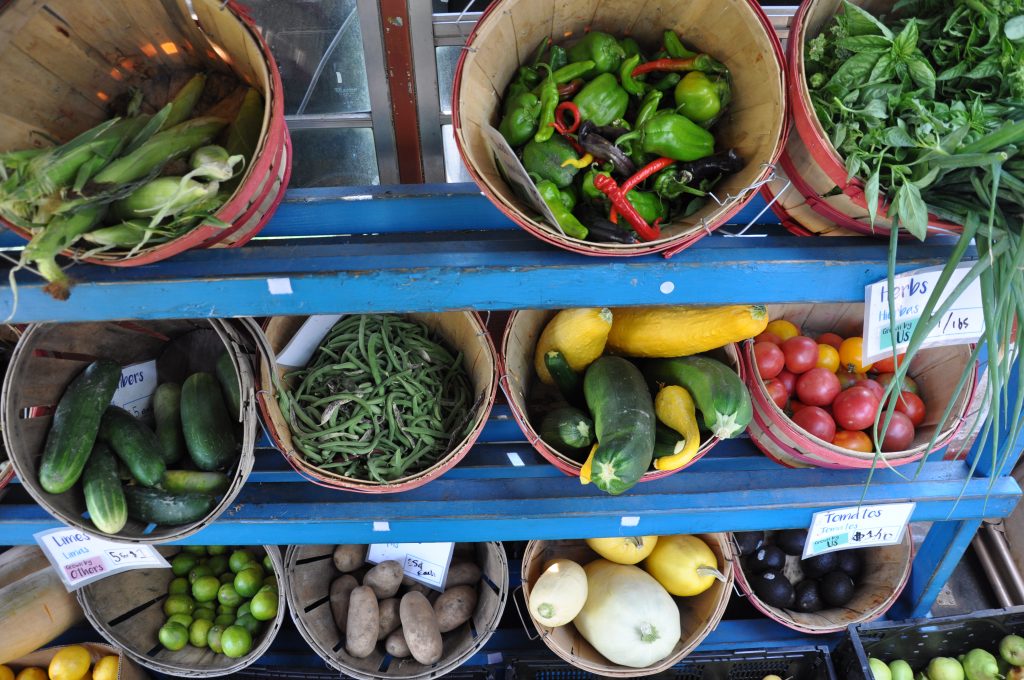 Utah has 16,700 farms on 11 million acres, according to the Utah Department of Agriculture and Food. Many of these farms have been family-owned for several generations. In addition, a significant percentage of local food supply can be homegrown even in urbanized places such as Salt Lake City.
Community gardens, urban farms, public lands, urban plots, and even rooftops are all innovative ways to address food security, environmental issues, and the need for green space in an urban setting. They also support Salt Lake City's goal of increasing direct access to fresh foods and promoting community-based food production to minimize the environmental impacts of transporting food long distances. Scroll down to learn more about Salt Lake City's local markets.
Saturdays: 8 a.m. – 2 p.m. (June 8 – Oct. 19)
Historic Pioneer Park, 300 South 300 West
Tuesdays: 4 p.m. – dusk (Aug. 6 – Sept. 24)
Historic Pioneer Park, 300 South 300 West
Saturdays, noon – 2 p.m. (June 15th – Oct.)
Sunnyvale Park, 4013 South 700 West
Fridays, 4 p.m. – dusk (June – Oct. 4th)
Liberty Park, 600 East 900 South, East side of the park.
(SNAP and Double Up Food Bucks accepted)
Sundays: 10 a.m. – 2 p.m. (June – Oct.)
International Peace Gardens, 1000 South 900 West
Second Sundays of the month: 8:30 a.m. – 12:30 p.m. (July – Sept.)
Fairmont Park, 1040 East Sugarmont Dr.
Thursdays: 10 a.m. – 2 p.m. (Aug. 23 – Oct. 4)
U of U Tanner Plaza, 201 South 1460 East
Fridays and Saturdays: 9 a.m. – 5 p.m. (Aug. – Oct.)
Gardner Village, 1100 West 7800 South
Fridays, Saturdays: 9 a.m. – 3 p.m. (July 26 – Oct. 26)
296 East Murray Park Ave, Murray, UT 84107
Wednesdays: 11 a.m. – 2 p.m.  (Aug. – Sept.)
VA Medical Center
Picnic area outside Building 8
500 Foothill Drive
Salt Lake City, UT 84148
*SNAP/Food Stamps accepted