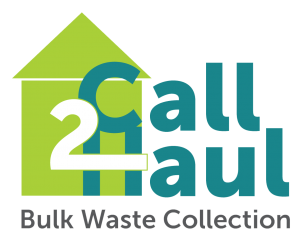 Introducing Call 2 Haul
​Beginning July 1, 2018, Salt Lake City will begin a new residential bulk item collection program, Call 2 Haul. This program replaces Neighborhood Cleanup.
We're particularly excited about this new program because it meets many of our environmental and community needs, while offering greater convenience to residents.
Click here to learn more about why Salt Lake City changed the program, including the results of an extensive public survey conducted in 2017.
Como usar Call 2 Haul en españo.
Key Features 
​
Call 2 Haul begins July 1, 2018.

Beginning June 18, residents are invited to call the Waste & Recycling direct line at 801-535-6999 to select from an available list of collection windows. Click here for the online Call 2 Haul request form.

The service is available year-round! No need to rush to schedule your collection.

Residents can schedule one collection per year.​
More Information
View special collection events in Salt Lake City for e-waste and household hazardous waste.
​
We appreciate your feedback, suggestions & questions.
If you have further questions on this program, please email slcwasteandrecycling@slcgov.com or call Salt Lake City's Waste & Recycling line at (801) 535-6999.