Salt Lake City supports a variety of local food policy and programs
Salt Lake City is committed to providing and facilitating funding for local food programs to enhance access to fresh, healthy, and sustainable food.
Use the drop-down menus below to browse different category areas of SLCgreen's local food program: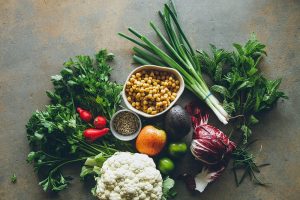 Grow Your Own
Grow Your Own
Buy Local Food
Buy Local Food
Farmers' Markets. Community gardens, urban farms, public lands, urban plots, and even rooftops are all innovative ways to address food security, environmental issues, and the need for green space in an urban setting. They also support Salt Lake City's goal of increasing direct access to fresh foods and promoting community-based food production to minimize the environmental impacts of transporting food long distances. Click here for a list of farmers' markets in Salt Lake City.
Urban Greens Market. The Urban Greens Mobile Market was established by Salt Lake City, in partnership with Green Urban Lunch Box, Utahns Against Hunger and Utah Community Action Program's Real Food Rising. Check back soon for dates and locations. All locations accept SNAP/EBT and Double Up Food Bucks, meaning the Urban Greens Mobile Market will match what you spend with free Double Up tokens, up to $10, every market day. You spend $1, the market matches $1. Use the Double Up tokens right away or save for another day. The Urban Greens Mobile Market is currently closed for the 2019 season.
Local First. Local First Utah is a not-for-profit organization that seeks to strengthen communities and local economies by promoting, preserving, and protecting local, independently owned businesses throughout Utah. Organized in 2005 by a small number of volunteer business owners and community minded residents, Local First Utah today has more than 2,700 locally owned and independent business partners, including citizens and government organizations across the state.
Food Waste
Get Involved to Minimize Food Waste
Check out these local resources for volunteer opportunities to reduce food waste:
SLC Local Food Programs
SLC Local Food Programs
Food Policy Council. The Food Policy Council (previously the Food Policy Task Force) is comprised of a diverse group of individuals and organizations interested in improving food policy in Salt Lake City. They are working to identify policy and program opportunities which will improve access to more fresh and nutritious food for all Salt Lake residents. The Food Policy Council (FPC) is also working to identify opportunities to expand urban farming, preserve open space and to empower residents to live more sustainably.
Culinary Incubator Kitchen. The "Square Kitchen" opened in 2018 and was started with seed money and project guidance from SLCgreen. Incubator kitchens are designed to give small food businesses a competitive advantage when entering or continuing in the local marketplace by providing an affordable certified kitchen space for food prep.
Local Microgrant Fund. Salt Lake City is proud to unveil a new grant program, offering $85,000 to spur local sustainable farming efforts.  Just 3% of the fruits and 2 percent of the vegetables consumed by residents are grown in Utah, this program aims to support a more resilient local food system. The grant program allows area farmers, such as those who sell at the Downtown Farmers Market and Winter Market at the Rio Grande, to apply for funds to access technology, education, tools and equipment to grow more organic local produce. Examples include the installation of sustainable farming techniques, building hoop houses or greenhouses to extend the growing season, purchase of organic seed, continuing education for farmers, or sponsorship of labor costs.
Urban Farming. As documented in the 2013 Community Food Assessment, Salt Lake City has lost almost all of its agricultural land, while the average age of farmers in Utah has risen to 57. Furthermore, just 3 percent of the fruits and 2 percent of the vegetables consumed by local residents are grown in Utah. Launched in 2017, the Urban Farming Program works on four primary objectives: preserve existing agricultural lands, identify City plots that can be used for agriculture to support local food production, expand opportunities for young farmers, and to increase the amount of local, sustainable food available to the community. There are now three urban farms leased to local farmers on City-property. Read about one of them.
Community Food Assessment. To help make relevant and practical decisions about Salt Lake City's future, Salt Lake City embarked on a project to look at challenges and opportunity for a more sustainable local food system. Recognizing the need for more information about the current state of it's own food system, the City initiated a process to identify important information that could shed light on specific influences and impacts within the local food framework.
Lower Your Food's Carbon Footprint: Dining with Discretion
All food comes with a carbon footprint that we should be aware of so we can make informed choices.
In Utah, our food choices contribute to 25% of the household carbon footprint, and the impacts occur throughout the entire life-cycle of the food we eat. Therefore, understanding the food system allows us to make dietary decisions that have a direct impact on climate change, as well as our local environment and economy. Click here to learn more about Dining With Discretion.