Salt Lake City supports a variety of local food policy and programs
Salt Lake City is committed to providing and facilitating funding for local food programs to enhance access to fresh, healthy, and sustainable food.
Use the drop-down menus below to browse different category areas of SLCgreen's local food program: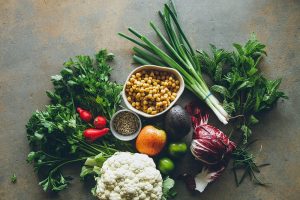 Grow Your Own
Grow Your Own
Buy Local Food
Buy Local Food
Farmers' Markets. Community gardens, urban farms, public lands, urban plots, and even rooftops are all innovative ways to address food security, environmental issues, and the need for green space in an urban setting. They also support Salt Lake City's goal of increasing direct access to fresh foods and promoting community-based food production to minimize the environmental impacts of transporting food long distances. Click here for a list of farmers' markets in Salt Lake City.
Local First. Local First Utah is a not-for-profit organization that seeks to strengthen communities and local economies by promoting, preserving, and protecting local, independently owned businesses throughout Utah. Organized in 2005 by a small number of volunteer business owners and community minded residents, Local First Utah today has more than 2,700 locally owned and independent business partners, including citizens and government organizations across the state.
Food Waste
Get Involved to Minimize Food Waste
Check out these local resources for volunteer opportunities to reduce food waste:
SLC Local Food Programs
SLC Local Food Programs
Lower Your Food's Carbon Footprint: Dining with Discretion
All food comes with a carbon footprint that we should be aware of so we can make informed choices.
In Utah, our food choices contribute to 25% of the household carbon footprint, and the impacts occur throughout the entire life-cycle of the food we eat. Therefore, understanding the food system allows us to make dietary decisions that have a direct impact on climate change, as well as our local environment and economy. Click here to learn more about Dining With Discretion.
---
Here more about the connection between food and equity, and how Salt Lake City is working to improve our food system and food access from former Program Manager Supreet Gill: