Animated versions of the artwork
"All City"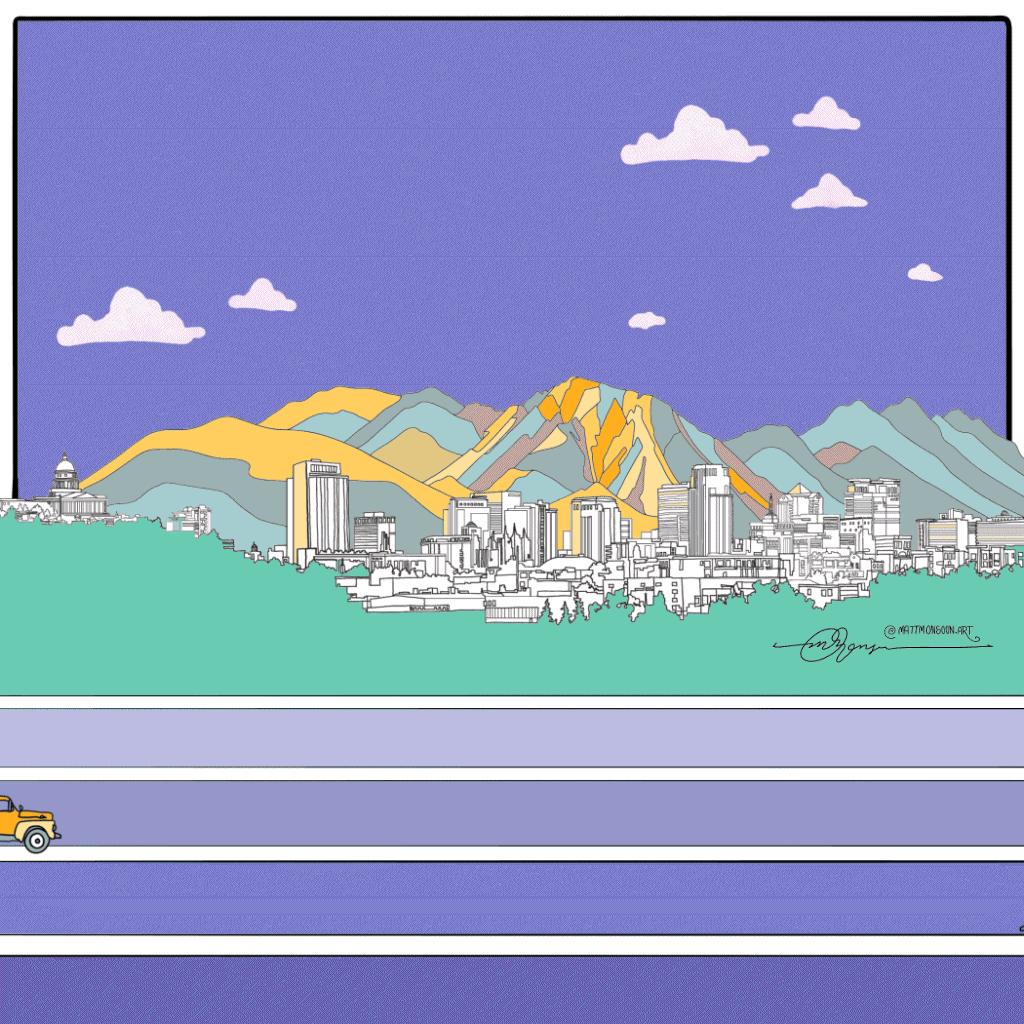 "Canimation"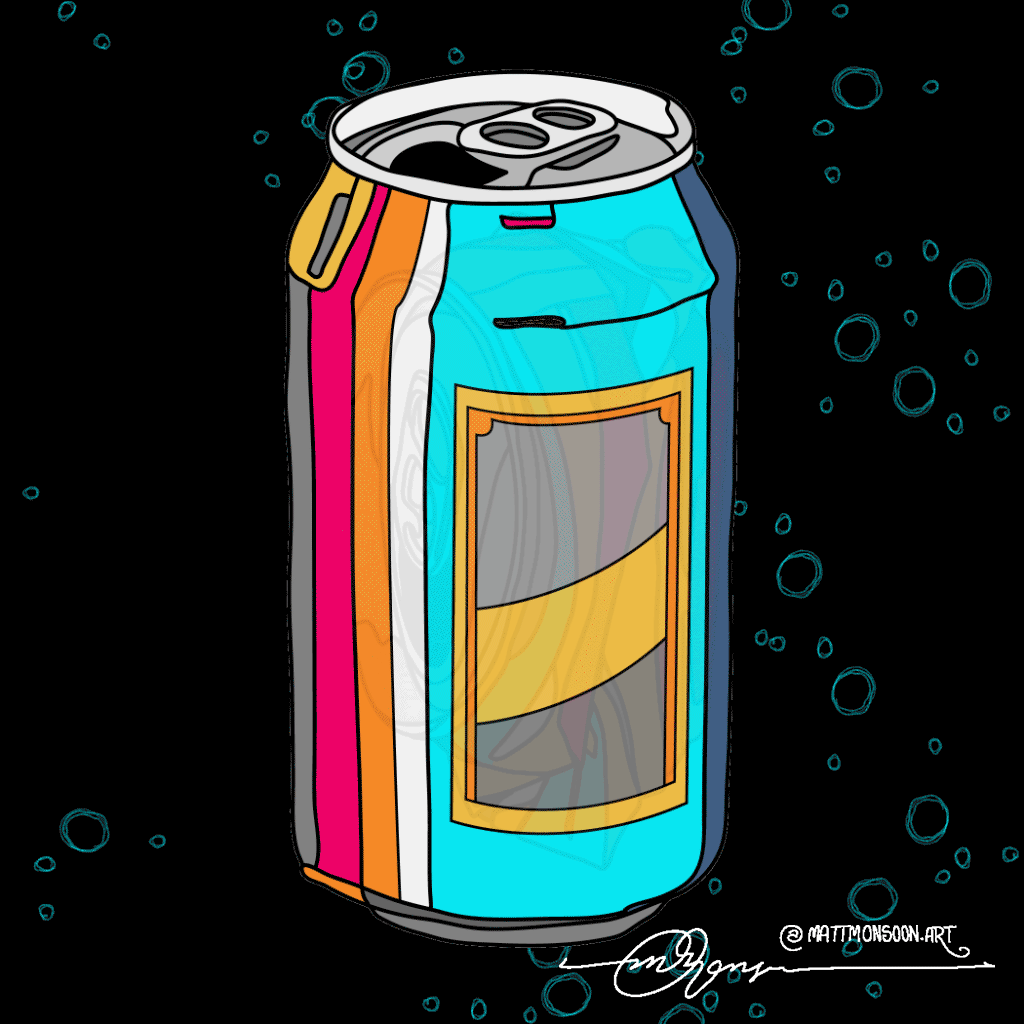 ---
Truck Wrap Version of the Artwork
"All City"

"Canimation"
About the project
'All City' captures SLC on one of those beautiful pastel-colored mornings as the recycling trucks make their rounds. This scene views the city and Wasatch Mountains from the perspective of the Fairpark / Rose Park neighborhood where I live. The animated version of this artwork puts it all in motion, and shows the colors change with the movement of the sun.
'Canimation' shows the life cycle of the recycled aluminum can – especially in the animated version. I wanted to create this one with super vibrant colors and an iconic can design that doesn't necessarily depict any certain brand or beverage. The 5-can sequence demonstrates my favorite can-crushing technique learned from my time as a river runner, which involves indenting diagonal creases in the can that then allow it to be neatly twisted and crushed without stomping on the can or creating potentially sharp edges.
Artist Statement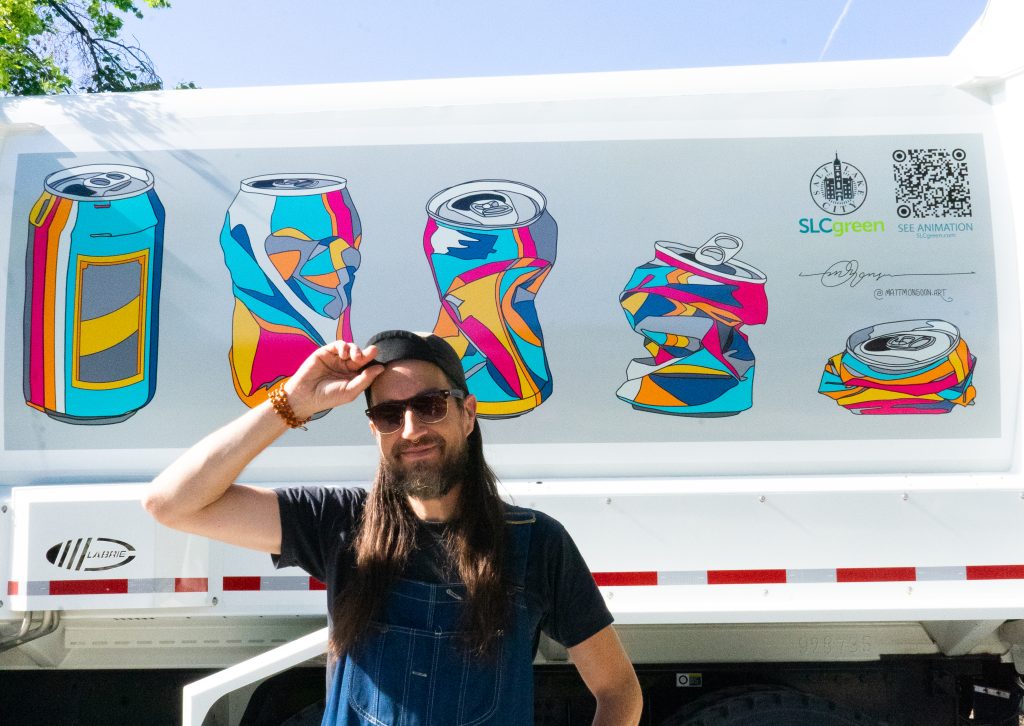 Matt is a Salt Lake City artist from the Guthrie Artist Studios – located in downtown SLC, Utah. These historic studios have inspired many of the city's notable artists, and have served as home base to Matt's creative work since 2009.

Matt's expressive illustrative style not only evokes feeling, it pops with color, characters, nature, and storylines that keep the viewer returning to the art again and again. A sense of place, community, and of home, is found frequently in Matt's work, as well as multicultural artistic influences, ideas, and philosophies that rubbed off from a childhood spent growing up in places such as Okinawa, the UK, Germany, and the Philippines. Matt is an avid hiker, naturalist, and explorer – and a lover of wild Utah. This also heavily influences his work.