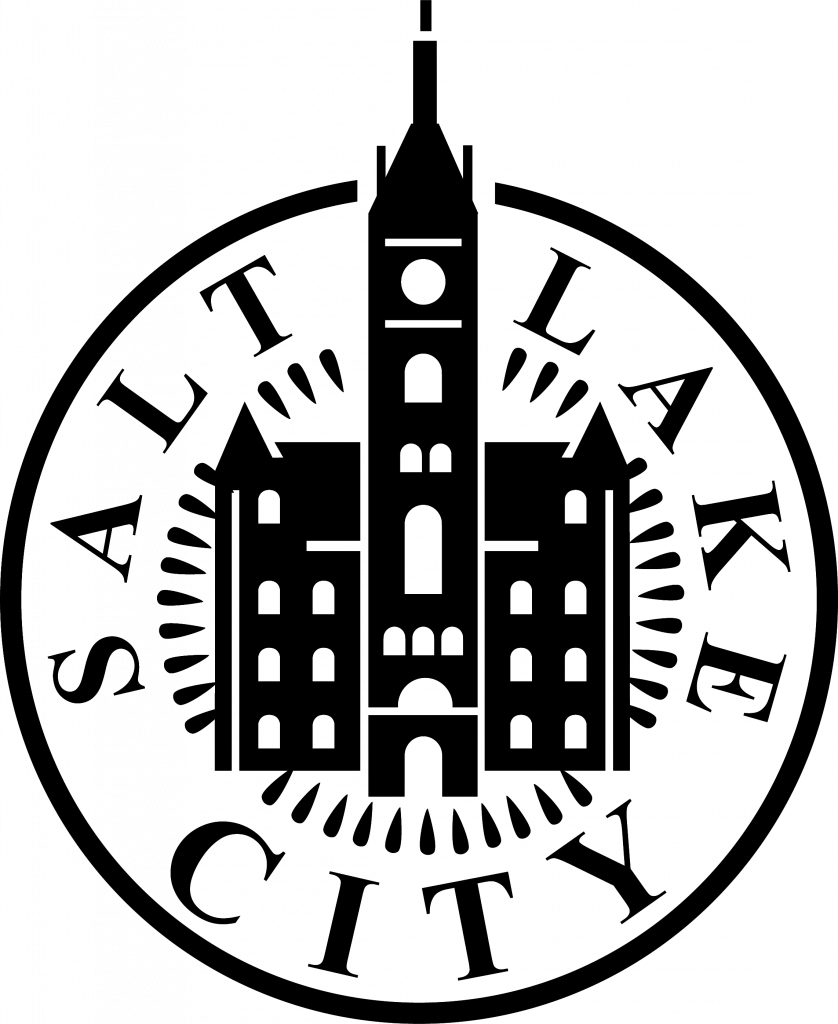 Salt Lake City COVID-19 Information
Para leer en español haga clic aquí.
---
---
---
---
Governor Gary Herbert declared a new state of emergency on Sunday, Nov. 8, 2020 in efforts to slow down the spread of the virus and gain control over the pandemic.
The Governor's executive order sets the following temporary statewide restrictions:
Place the entire state under a mask mandate.
Limit casual social gatherings to household-only until November 23, 2020.
Put all youth and high school extracurricular activities, including athletic and intramural events, on hold for the duration of the order.
Require students enrolled at public and private colleges and universities, who either live on campus or attend at least one in-person class per week, to be tested for COVID-19 weekly.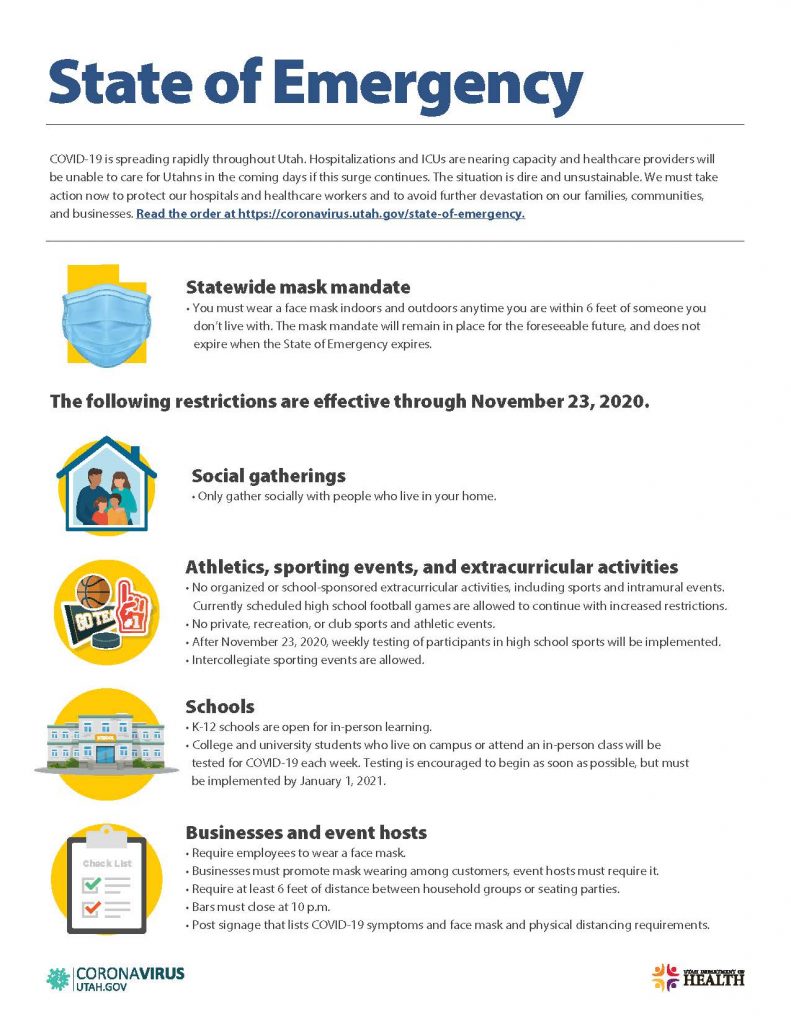 To download a copy of the restrictions, press here.
---
Neighbors,
Last week, in the face of increasing COVID-19 case numbers, I requested the ability to enact stronger measures to protect our city. I commend Governor Herbert for the bold measures he's has enacted to break the spike of cases our state is experiencing, as well as the broader shift of COVID restrictions to more directly target the behaviors we know have the highest impact.
The spike in our local and statewide data has been severe and a move like this is an important signal that our current situation is serious for public health and our economy. We all need to wear our masks more often than we have been, when with our friends and extended family and in all social and public gatherings.
Erin Mendenhall, Salt Lake City Mayor
The previous Phased Guidelines (or color-coded restriction levels) are no longer being used.
---
Utah's New COVID-19 Health Guidance Levels
Information published on the CoronavirusUtah.gov website.
There are three levels in the transmission index: high, moderate, and low. Each level has certain requirements for individuals and businesses to follow in order to reduce transmission of COVID-19. Salt Lake County is at the High level.
Levels are determined by the 7-day average percent of positive tests, 14-day case rate per 100,000 people, and statewide ICU utilization. You can see the transmission index metrics here: coronavirus.utah.gov/utah-health-guidance-levels or to print https://coronavirus-download.utah.gov/Health/Health_guidance_for_all_levels.pdf.
Counties that meet at least two criteria for high, moderate, or low will be moved to that level. For example, if a county meets the "high" level criteria for the 7-day average percent positivity, the "high" level for the 14-day case rate, and the "low" for statewide ICU utilization, the county would
be in the "high" transmission index level.