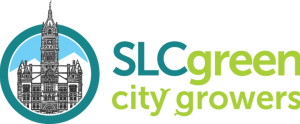 Salt Lake City has taken measures to increase food production locally through community gardens and urban farming. It also has pledged full support of Salt Lake County's initiative to increase urban farming along the Wasatch Front.
Salt Lake City recognizes the important role community vegetable gardens play in supporting our local food system, and has partnered with Wasatch Community Gardens to develop and coordinate sustainable, flourishing community gardens on City-owned land.
In order to help facilitate the development of new gardens, the City has identified 8 City-owned or managed parcels located on properties with access to a waterline and other conditions conducive to creating a successful and sustainable community garden.
Salt Lake City also has community garden opportunities at our existing sites: Off Broadway Community Garden, Liberty Wells, Rose Park, Cannon Greens, 9-Line and Popperton Plots community gardens. Please contact Wasatch Community Gardens for information.
​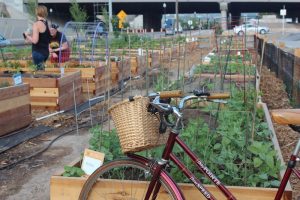 Gardens currently under development:
Available parcels:
View all available parcels and existing gardens on our interactive Google Map.
How to Apply
The application cycle for the 2018 season is open!
Download the Green City Growers Application Packet (PDF). Questions about the process should be directed to Van Hoover with Wasatch Community Gardens at van@wasatchgardens.org or (801) 359-2658 x16.
Other Resources