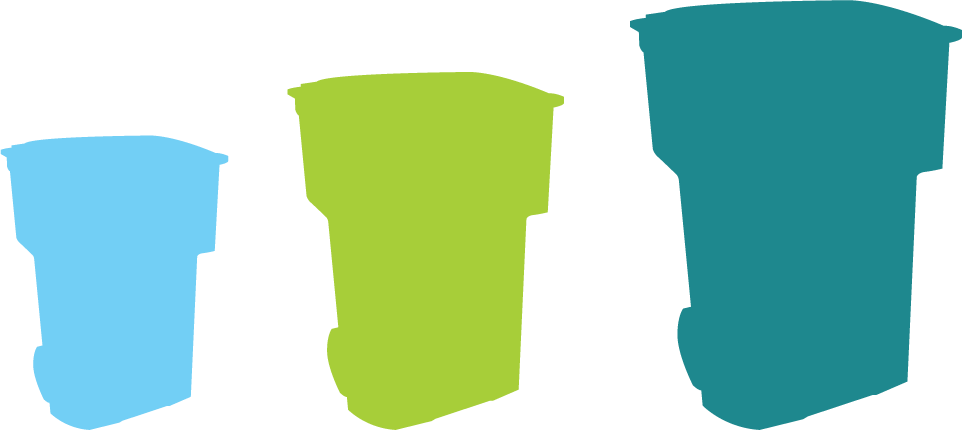 .
The survey closed Dec. 8, 2019. Please check back here for feedback reporting in early 2020.
.
Overview:
To keep pace with rising equipment, operations, and recycling costs, the City is proposing raising monthly fees on waste collection.
The Sustainability Department's Waste & Recycling Division operates as one of the City's Enterprise Funds (the Refuse Fund), meaning it is sustained solely through service fees. These are collected through residents' Public Utilities bills under the "Container" line item. (Please see the image in the below drop-down menu). The Refuse Fund cannot be used to support any other City services. Similarly, waste & recycling services are not supported by the General Fund.
If garbage rates are not raised, the Refuse Fund will run out of money in 2022.
The information you provide in this survey will help inform the Mayor's annual budget, as well as the City Council who is responsible for setting final rates.
Thank you for your feedback!
---
Proposed Rate Increase Timeline
November – December 2019
Community input is collected through survey.

Survey closes: December 8.
December 2019
Additional community outreach occurs.
January 2020
Sustainability Department compiles and shares survey results & community feedback.
February – May 2020
City budget process occurs:

– The Sustainability Department will develop a budget proposal using survey feedback and internal budget analysis.
– The Finance Department reviews budget proposal.
– The Mayor's Office reviews, makes amendments, and incorporates potential rate increases into overall proposed budget sent to City Council.

May – June 2020
The City Council reviews proposed Salt Lake City Budget Recommendations and goes through the budget process.
July 2020
Proposed rate increase may take effect.
Questions? Please contact us at slcgreen@slcgov.com or call 801-535-6999.
---
Who We Are & What We Do
Salt Lake City's Sustainability Department is passionate about all aspects of waste management—from maintaining a top-notch operation, to creating innovative programs for waste diversion.
The Waste & Recycling Division employs approximately 60 people and is responsible for refuse collection services for roughly 42,000 households in Salt Lake City.
These households include single-family, duplex, and triplex homes.
One of our sustainability goals is to achieve "Zero Waste by 2040," which means all waste is recycled, reused, or composted instead of being sent to a landfill.
The main responsibilities of the Waste & Recycling Division include:
Stay in the loop
Where Does Your Money Go?
Residents pay a monthly fee for waste services (see the "Container" line item on Public Utilities bills, as shown below). There are 12 billing cycles per year.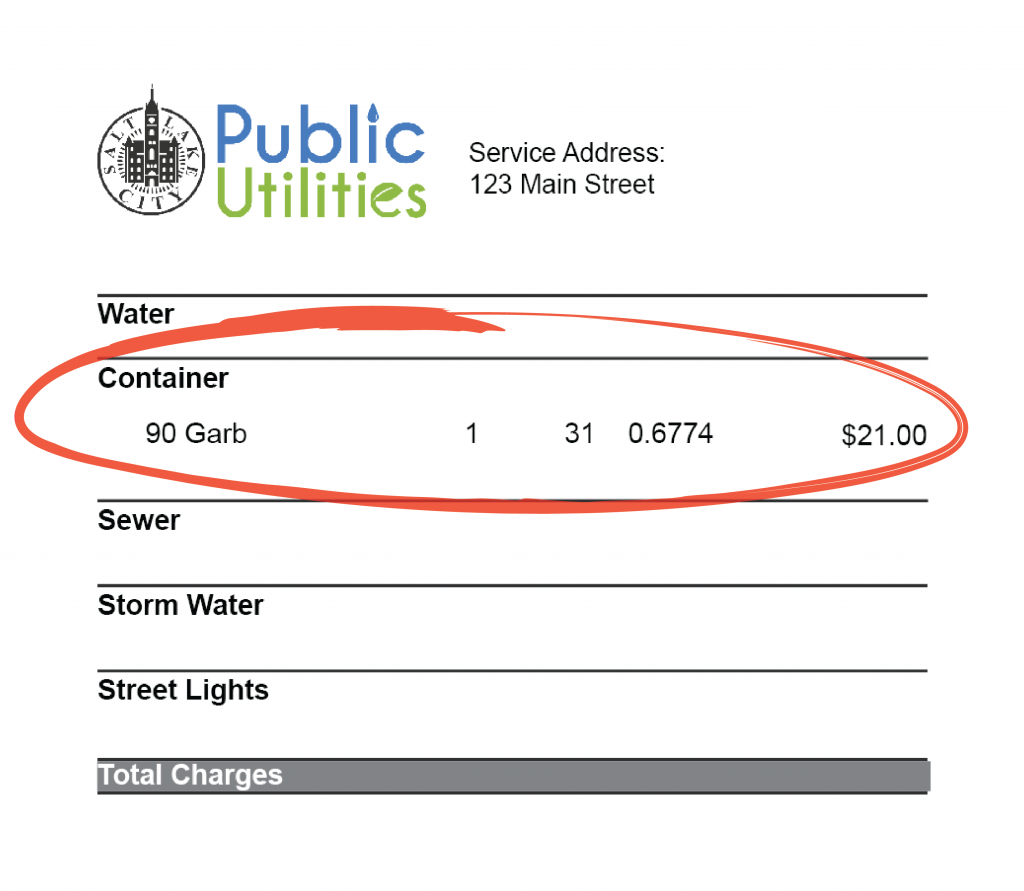 When averaged per household per month, ratepayer fees support the following waste programs.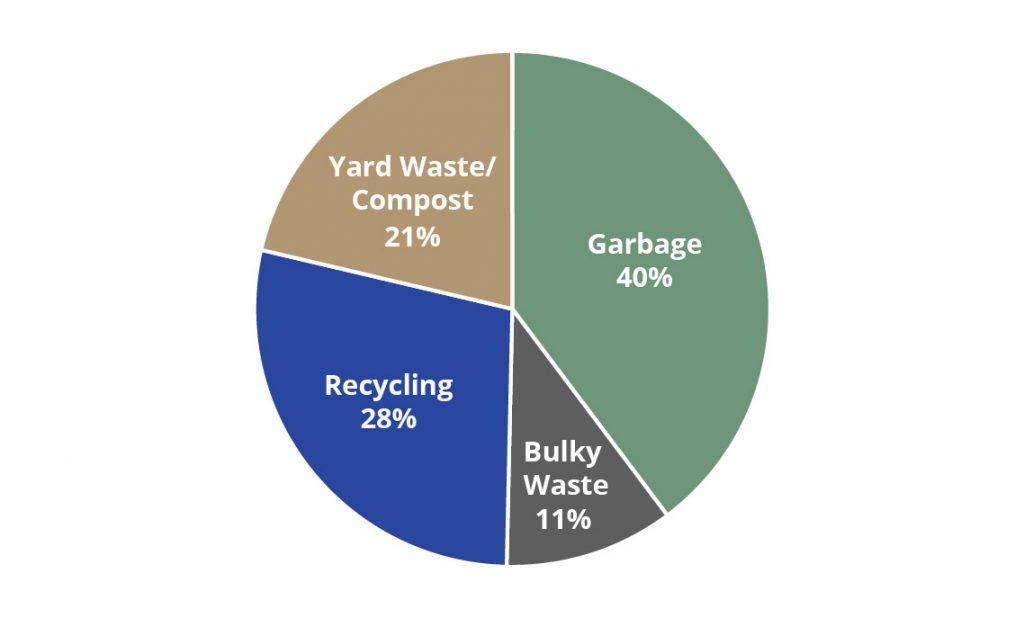 Question: Can't we just save money by getting rid of the recycling or the yard waste/compost programs?
Answer: Unfortunately, no. A household's overall waste wouldn't decrease if the recycling and yard waste bins were removed. Instead, items that were previously placed in the blue or brown bins would now be put in the garbage. Those items would still need to be hauled away, which still requires trucks, containers, and staff. To add to the cost, the previously-recycled or -composted items would now be dumped as garbage at the Landfill, which raises our garbage tipping fees. In the end, costs would NOT decrease proportionately by eliminating the recycling or compost programs. Instead, the City would face higher short-term and long-term garbage costs for all that extra green waste and recyclables being thrown away.
Question: How much material is recycled each month in Salt Lake City?
Answer: Check out the most recent diversion report from our single-stream recycling processor. This includes plastic, paper, metal cans, and cardboard.
Question: How much does recycling cost?
Answer: Recycling is a commodity market, so sometimes it returns revenue to the city, while at other times it costs money to recycle. Recycling currently costs the city money. In 2019, recycling tipping fees were 4.8% of total waste & recycling expenses.
Downsize your garbage can or sign up for glass recycling