Young people play a key role in drawing awareness to climate change, supporting renewable energy, and helping advocate for the planet.
With the most at stake in climate policy and a limited voice in direct decision making, youth involvement in City sustainability reflects the growing need to address equity disparities and direct climate action. SLCgreen wants to empower our City's youth as they help make their schools, homes, and communities more sustainable.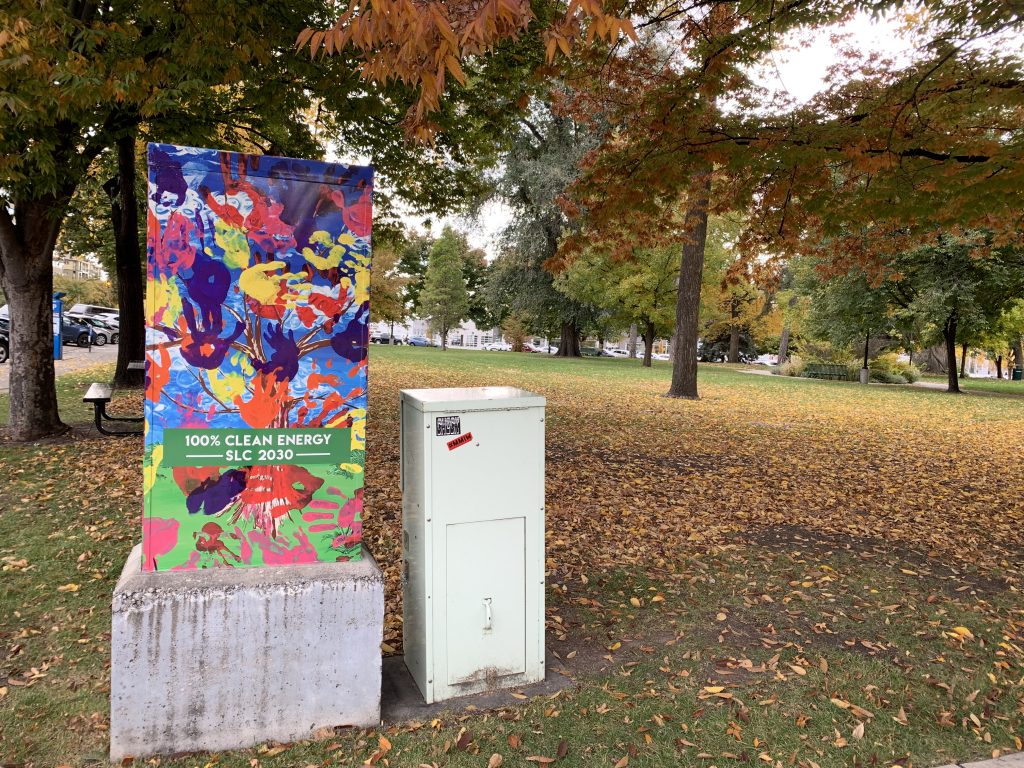 Below are some useful resources for Salt Lake City's youth and educators.
---
Recycling 101
---
Proper recycling and composting is one of the best ways individuals can help reduce their impact on the environment. But what's recyclable changes from place to place due to the technology and financial resources available for processing your recyclables.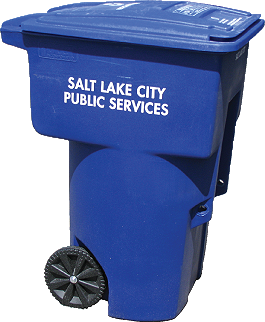 Help Salt Lake City go zero waste by recycling and composting. If you don't live in Salt Lake City, find out about the recycling and composting programs in your neighborhood and help others recycle right!
Why is recycling important?

Recycling saves trees, landfill space, water, and energy.
Recycling also helps reduce greenhouse gas emissions that contribute to climate change.

Why is composting important?
If your recycling and compost are collected by Salt Lake City's Waste & Recycling team, these signs can help your friends and family recycle and compost properly! Check with your city, school, office, or apartment building to find out who collects your recycling!
Do a Waste Audit! Here are some examples of recycling audits for classroom settings:
Test your skills! Play the Recycling Game!
Can you properly sort all of the waste materials? Put your recycling skills to the test.
Check out more recycling & composting games from SWACO.
---
Going Green in Your School
---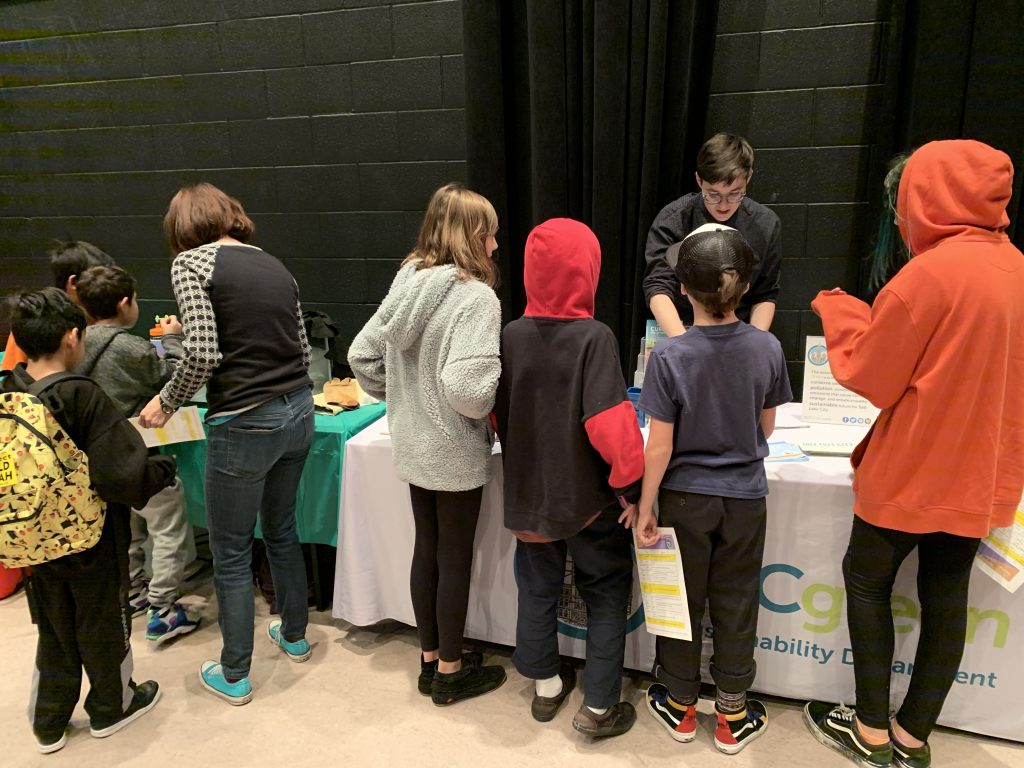 Want to learn more about the science of climate change? Check out these links for some fun and interesting activities:
With your climate knowledge, you can help make your schools more sustainable.
Get creative about going green! Here are a few things to consider for your classroom:
Does your school have a two-sided printing policy?
Does your school practice the 3 R's (Reduce, Reuse, Recycle)?
Do your classmates and teachers know what's recyclable and compostable at your school?
Does your school have an Idle Free sign in the parking lot and pick up area?
Does your school provide access to locally grown food?
---
Going Green in Your Community
---
You can take what you have learned and make things better for the planet. Here are a few ways to make your community more green!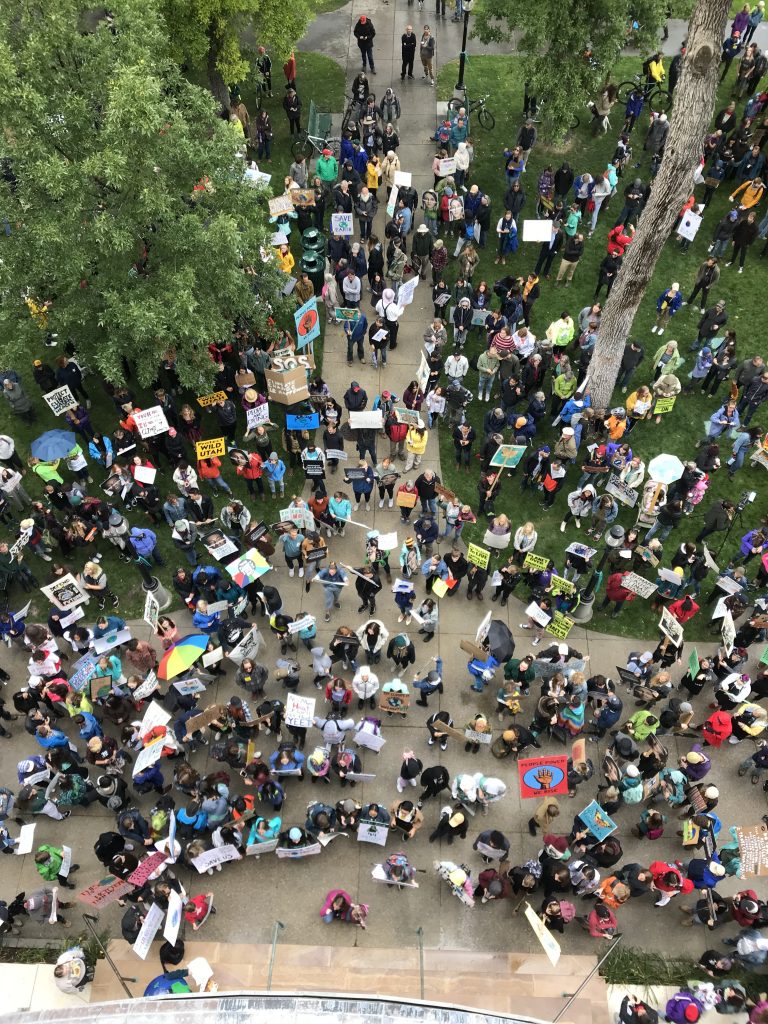 ---
Curriculum & Classroom Resources
---
Teaching students about climate change and sustainability can happen in every classroom. These organizations are here to help: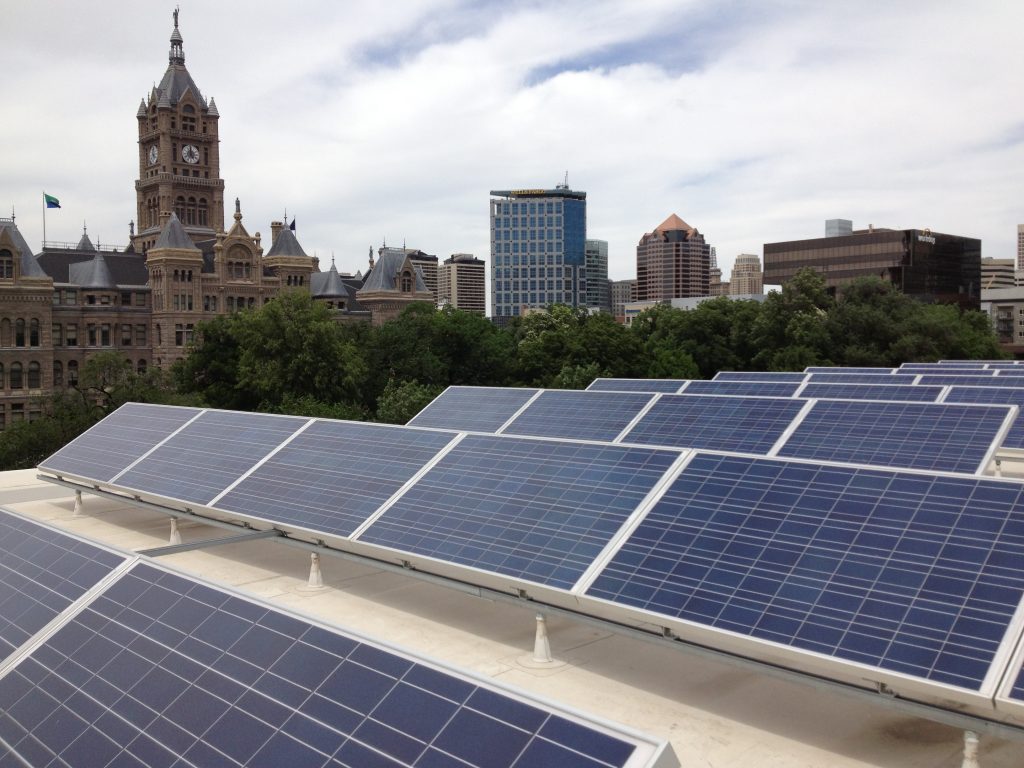 Become a Utah Green School! USEE's program aligns with national programs such as the Department of Education National Green Ribbon Schools, Green Schools Alliance, Project Learning Tree Green Schools, and the NAAEE. Utah Green Schools exemplify environmental literacy, health and wellness, and sustainable facilities. Find out more on USEE's Utah Green Schools page.
---
Salt Lake City Youth Programming: YouthCity
---
For more information about youth programming available to Salt Lake City families, please visit Salt Lake City's Youth & Family Department's YouthCity page.
SLCgreen was thrilled to participate in YouthCity's 2019 Science Summit and assist with the development of that year's theme: Energy. Find out more about the 2019 Science Summit and the YouthCity participants' projects here.