SLC Virtual Financial Fair
Welcome to the 3rd quarter of SLC360! During this quarter we will focus on Financial Wellness. Last year we gathered together for a Financial Fair. This year, since we cannot gather in person, we decided to go virtual. The 2021 SLC360 Financial Health Fair will be hosting virtual presentations from our different financial vendors. These presentations are available to all SLC employees and their families. If you have questions about the event please contact Trent.Steele@slcgov.com.
The Financial Wellness Fair will take place from March 1-5
Our financial experts can assist with a wide range of issues.
Talk to us about:
Retirement planning, taxes
Relocation, mortgages, insurance
Budgeting, debt, bankruptcy and more
Contact the EAP:
Public Employees: 855-823-5389 Company ID: SLC
SLCStrong: 844-206-4097 Company ID: SLCPS
NFP Resources:
One on one consultations with NFP financial advisors: https://go.oncehub.com/SaltLakeCity
Retirement:
Saving:
Investments:
Investment property: If you've seen any TV shows about house flipping, you may be familiar with the concept of investment properties. Have you considered if property investment is right for you? Learn the fundamentals in this brief guide.
Family conversations about money: Money can be a difficult thing to talk about. But having proactive, honest conversations about money within your family can help reduce stress and improve the financial capability of generations to come.
Mental Health Fair Information
View the event flyer here.
Virtual Mental Health Fair Webinars
Register for classes by clicking the topic.
If you are unable to attend a live session, recorded webinars will be available at a later date.
What is mental health?
Mental health includes our emotional, psychological and social well-being. It affects how we think, feel and act and helps determine how we handle stress, relate to others and make healthy choices. Although the terms are often used interchangeably, poor mental health and mental illness are not the same thing. A person can experience poor mental health and not be diagnosed with a mental illness.
More than 50% of people will be diagnosed with a mental illness or disorder at some point in their lifetime.
1 in 5 Americans will experience a mental illness in a given year.
1 in 5 children, either currently or at some point during their life, have had a seriously debilitating mental illness.
Taking the time to address your mental health in very important. A first step a City employee can make is reaching out to our Employee Assistance Program (EAP), ComPsych.
ComPsych is here to help City employees with anything going on in their lives or family. This includes spouses and children up to the age of 26, or an Adult Designee. There is no sign-up required, no cost for the program and it is entirely confidential.
The Primary benefit offered by ComPsych is up to 10 (15 for SLC Strong participants) face-to-face or virtual counseling sessions free of charge, per event per year. An event is any relationship or personal issue causing stress to you and family.
Video Program Overview:
ComPsych® GuidanceResources® program offers someone to talk to and resources to consult whenever and wherever you need them. For more information, visit their website here, or call the numbers below.
Public Employees 1-855-823-5389 Company ID: SLC
SLC Strong 1-844-206-4097 Company ID: SLCPS
COVID and Working from Home
The COVID-19 pandemic presents a range of challenges and stressors in our personal and professional lives. ComPsych trainers have designed a series of webinars to offer guidance and best practices to help you navigate the unique situations that many people will encounter over the coming months.
COVID-19 Webinar Resources:
Additional Mental Health Resources
PEHP Mental Health Resources
Preauthorization Not Required
For outpatient services
Psychiatrists
Licensed Clinical Social Workers (LCSWs)
Preauthorization Required for
Inpatient (for short term stabilization)
Intensive Outpatient Program (IOP)
Residential Treatment
Day Treatment
Examples of Disorders covered
ADD/ADHD
Anxiety
Cognitive
Eating
Impulse-Control
Mood
Personality
Substance Abuse
Residential Treatment Center (RTC)
Covered In-network ONLY
Up to 30 days per plan year
Pre-Auth required

ER used for urgent admits
PTSD diagnosis
IAFF Centers of Excellence (fire only)
Salt Lake Behavioral Network (all employees eligible)
Finding Providers
Provider Directory at www.pehp.org
PEHP Health Benefit Advisors 801-366-7555 or 800-765-7347
Nurses & Case Managers can help coordinate care
Who can I call in crisis?
Call 911
Emergency Hotline Numbers
UNI Crisis Line (Mobile outreach team) 801-587-3000
Salt Lake County Crisis Line 800-587-3000 or text LISTEN to 741741
Mental Health America Hotline Text MHA to 741741
National Suicide Prevention Lifeline 800-273-TALK or Text HOME to 741741
USA National Suicide Hotlines 800-SUICIDE
SAMHSA National Helpline 800-662-HELP
Crisis Text Line Text CONNECT to 741741
Live On Utah:
Live On is a statewide effort to prevent suicide by promoting education, providing resources and changing our culture around suicide and mental health. Together we can get through, reach out, lift up, look ahead and Live On.
Need help? Call the Lifeline. 1.800.273.8255 Speak to a Licensed Clinician Anonymous, Free and Local.
Benefits and Wellness
Information on Health & Flex Savings Accounts.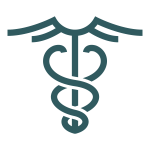 Information on Dental Coverage

Information on Vision Coverage.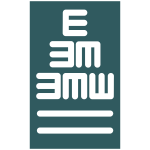 ---
Information on the new wellness program.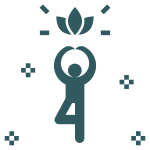 Information on the Employee only Clinic.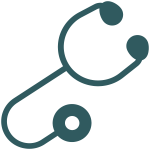 Resources and information for personal or work-life issues.

---
Learn about the leave options available to you.

Information on Short Term Disability.

Information on Long Term Disability

---
SLC's dedicated employee assistance program for Public Safety Officers.

Information on life insurance options.

Information on retirement benefits for employees.

---
Information on how to save money with Dependent Care Flex Spending Account.

Information on employee tuition reimbursement.

Details and exclusions on Paid Leave.

---
Information on optional supplemental income protections.

Information on additional legal services.

Information on additional resources for SLC employees.

---
COBRA Continuation Coverage
Your health benefits end when you no longer work for the City. Learn how you can continue your coverage with COBRA.