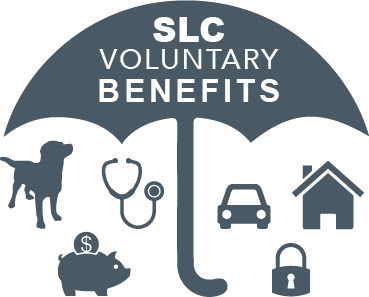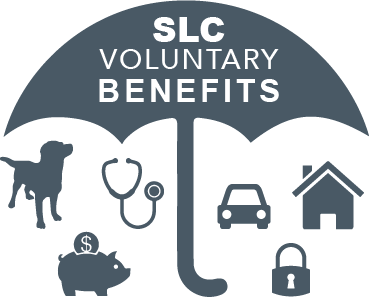 Other benefits are available to SLC employees and can be found by visiting https://slcity.corestream.com/. The first time you access this site you will need to enroll with your six digit employee ID, which can be found on your pay stub.
Vision Care (VSP) – Great choices in doctors and eyewear (Glasses, Contacts, Non-Rx Sunglasses)
Hyatt Legal – Value, convenience and comfort in knowing you can access legal services for many personal legal matters.
Accident Insurance (MetLife) – Helps pay essential living expenses and costs not covered by your medical insurance.
Critical Illness (MetLife) – Provides a lump-sum payment that can be used to pay for expenses.
Hospital Indemnity (MetLife) – Complements your medical coverage by helping to ease the financial impact of a hospitalization.
Auto and Home Insurance (Farmers/Liberty Mutual) – Discounts on your Auto and Home insurance through Farmers or Liberty Mutual.
Discount Shopping – Exclusive discounts from hundreds of local and national vendors.
Financial Wellness (OwnX) – Diversify investments by purchasing gold, silver, platinum, and palladium.
Identity Theft Protection (LifeLock) – Comprehensive identity theft protection.
Pet Insurance (VPI) – VPI provides three affordable pet insurance coverage options.
Short-Term Loans (Kashable) – Access socially responsible low cost loans and pay for them through automatic payroll deductions.
Hearing Care (Hearing Care Solutions) – An affordable hearing healthcare option.