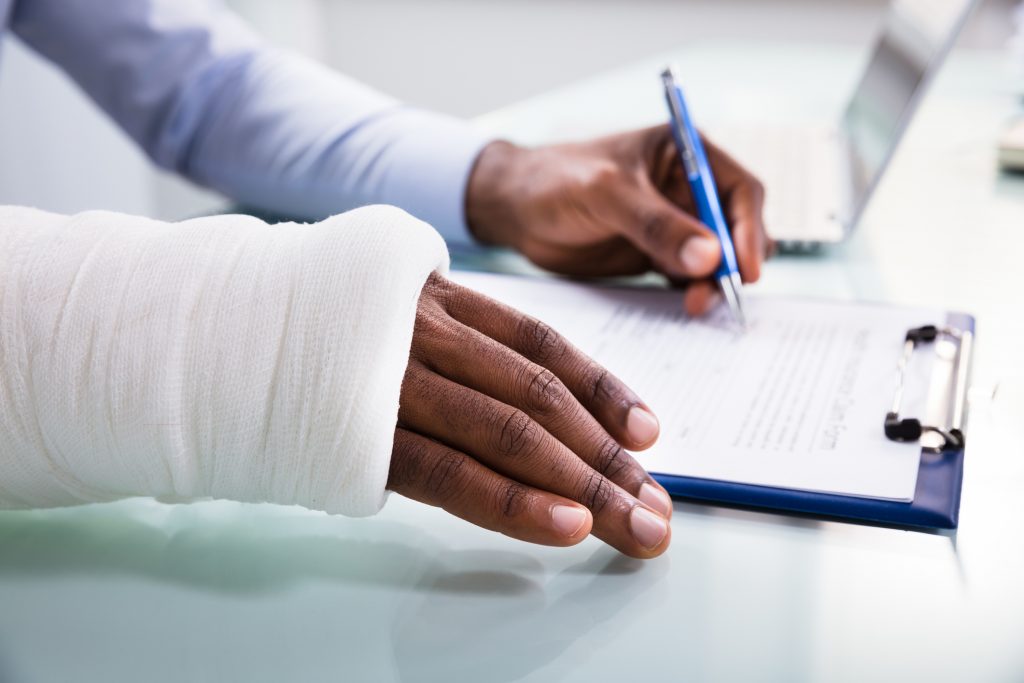 Injured on the Job?
Report all work-related injuries to your supervisor immediately.


Call the CorVel hotline at (800) 825-6974 before seeking medical treatment.



Registered nurses are on call 24/7/365 to record the incident and recommend the appropriate action.


Follow recommendations for first aid self-care or a visit to a medical clinic.


Call 911 and/or seek emergency treatment for a life- or limb-threatening injury or bloodborne pathogen exposure.



For medical treatment you must be seen at an approved Direct Care Facility (see image below)


Report your work status to your supervisor. If medical care was received, you must present a doctor's release for full or restricted duty before returning to work.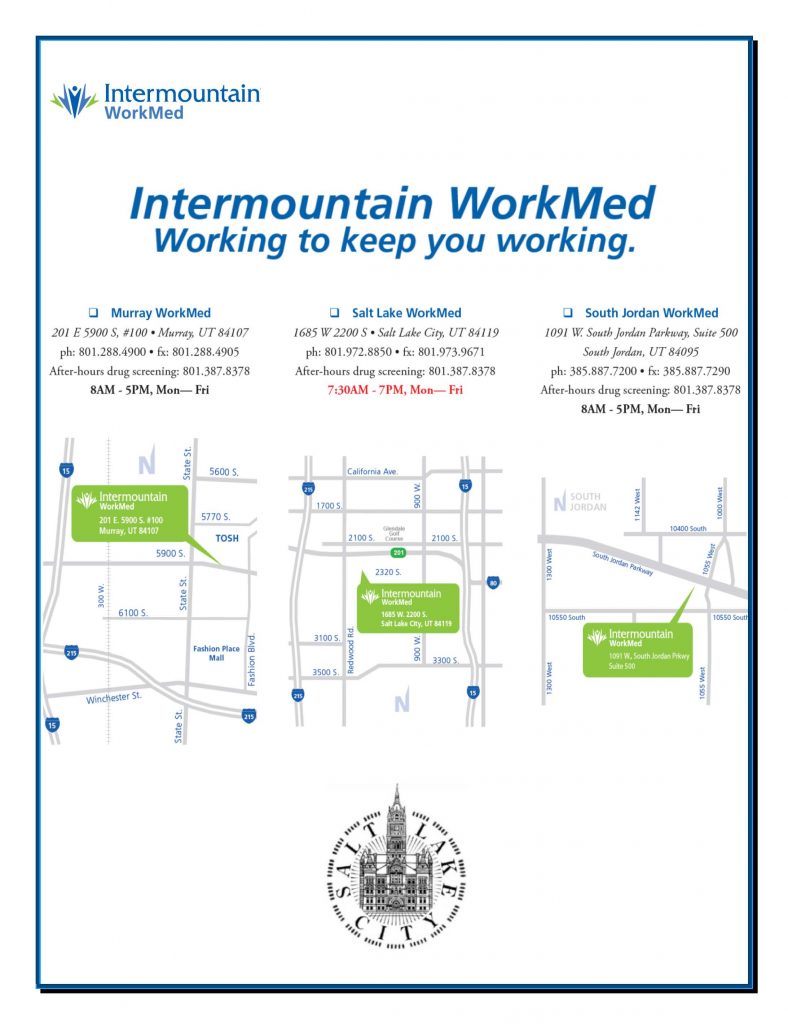 Contact the Salt Lake City Risk Management Division at 801-535-7788 with any questions about workers' compensation as a City Employee.