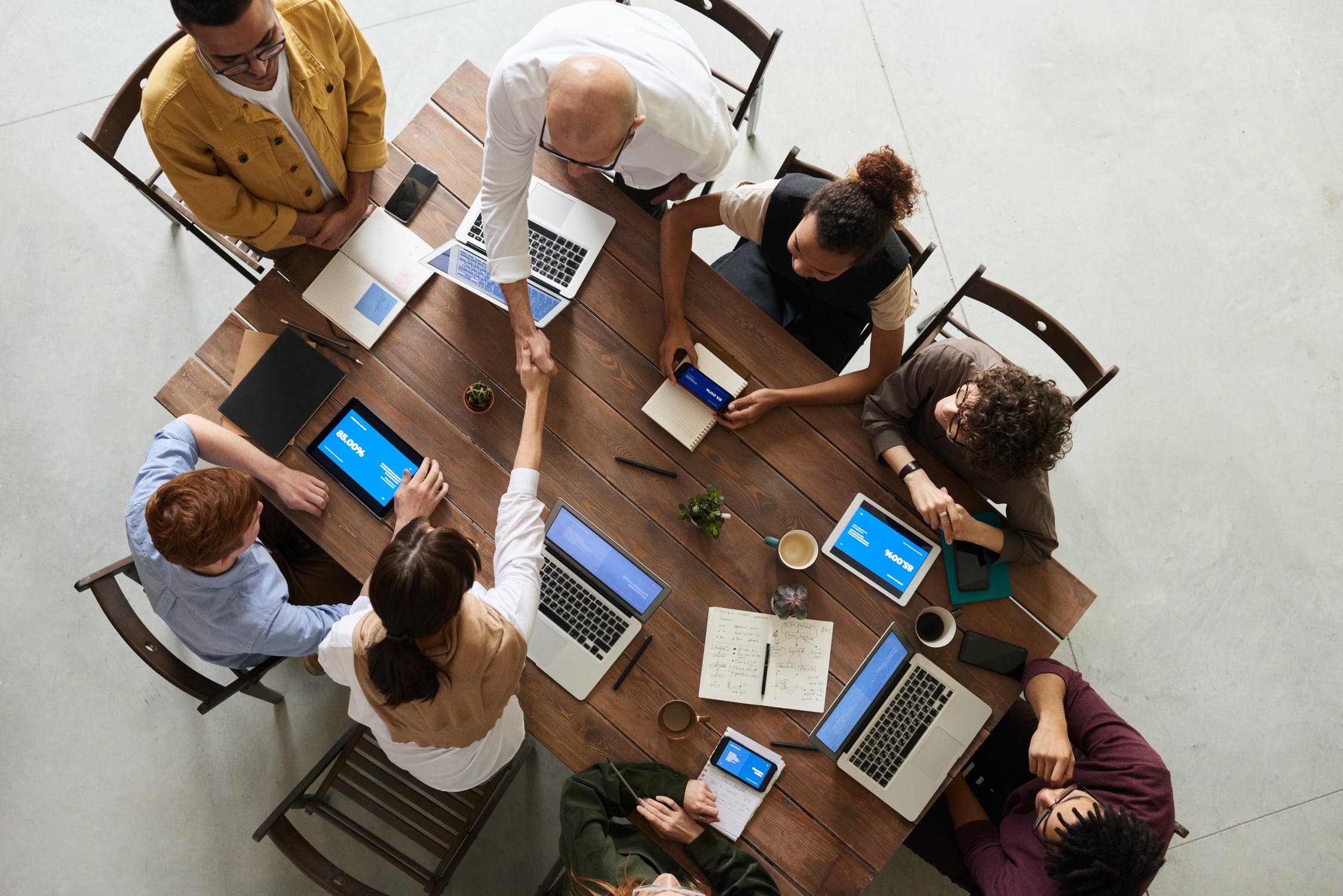 Leadership Success (formerly known as Supervisor Boot Camp 2.0) is a program available to anyone who has direct reports (leads, supervisors, managers, or directors). Aspiring supervisors are welcome too, but approval is required from your management. This is a wonderful opportunity to meet supervisors from other departments and become a more effective leader overall.
The program starts with a 1 hour virtual kickoff, followed by 4 required courses and a minimum of 3 elective courses. In addition, there are 2 optional courses available for those with specific needs. Attending the virtual kickoff is required before registering for any remaining courses. Course and session selections should be a joint decision between participant and supervisor. Most courses are offered 4 times a year to offer flexibility.
All required and elective coursework must be completed within the calendar year to receive the certificate and participate in the annual graduation ceremony.
---
Location
Kickoff Dates & Times For 2022
AFTER KICKOFF COMPLETION
Session Sign-up
All courses and sessions will be virtual until it is appropriate to facilitate in-person training.
Jan. 11th, 10am -11am
Jan. 12th, 11am – 12pm
Jan. 13th, 1pm – 2pm
Jan. 14th, 1pm – 2pm
For 2022 cohort participants,

register for course selections after you have completed your Kickoff session.
Course Title & Objectives
Course Synopsis
The Money Matters (Required):

• Explain City budget
• Complete payroll without errors
• Explain the purchasing and contracting processes
• Describe the Accounts Payable & Credit Cards processes
• Describe how the City manages revenue & collections
• Describe how to report Fraud, Waste & Abuse


Salt Lake City Corp is a public entity and the residents of SLC expect full transparency and wise utilization when it comes to City budget and spending. Depending on your role, involvement with City finances may vary, but all supervisors need to follow established procedures when it comes to managing your financial expenditures.
A Safety Culture (Required):

• Explain general workplace safety guidelines
• Describe "Occupational Health" workplace safety rules
• List ways to prevent safety incidents
• Describe the process for reporting and handling safety incidents


Supervisors are responsible for creating a safety culture among their teams. A safety culture requires that you understand the risks and hazards in your work area, how to prevent them, and what to do if someone on your team experiences a safety incident.
HR Support (Required):

• Recall details of City's Anti-discrimination & Harassment policy
• Plan for the future workforce (succession planning)
• Handle basic employee issues
• Describe the disciplinary action process
• Engage the employees on your team


It costs more time, money, and effort to hire a new employee than it does to keep and grow an existing employee. Supervisors should make deliberate choices so each individual on the team feels engaged, included, productive, and growing professionally. Supervisors also have a responsibility along with HR to ensure we are compliant with all employment laws.

Diversity & Inclusion (Required):

• Evaluate the diversity of your team and customers
• Brainstorm ways to celebrate and welcome more diversity
• Identify opportunities and explain how to respond
• Ensure employees feel their ideas, presence or contributions are truly valued


Diversity is one of the characteristics that makes Salt Lake City a great place to live, and that is true of working for the City. A diverse and inclusive workplace is one that makes everyone, regardless of who they are or what they do for the organization, feel equally involved in and supported in all areas of the workplace regardless of their race, age, gender identity, religion, sexual orientation, or socioeconomic status. In this course, you will learn ways to foster such an environment, and how to correct the situation when someone is not being included or, worse, feeling unsafe.

Emotional Intelligence & Difficult Conversations (Elective):

• Identify the components of emotional intelligence and recognize how emotional intelligence benefits organizations
• Assess and develop your personal emotional intelligence competencies
• Practice emotional intelligence in common workplace scenarios
• Learn how to prepare for difficult conversations
• Understand steps to managing difficult conversations


Your ability to understand and manage your own emotions and get along well with others has as much impact on your performance and effectiveness as intelligence. In this course, you will explore strategies to increase your awareness and understanding of your emotions, develop your ability to manage those emotions, and improve your social skills. Also, using your EQ skills you will be able to navigate difficult conversations with more confidence by assessing what's at stake, understanding feelings beneath judgments and accusations, working to build mutual purpose and practicing conversations that are uncomfortable.

Leading Teams through Change (Elective):

• Gain tools to effectively plan for change
• Understand the stages and process of change
• Understand methods to communicate change for optimal adoption
• Understand how to manage the impact of change to your team and organization
• Steps to implement change for maximum benefit


Today's rapidly changing world requires proficiency with Change Management, gaining the skills needed to anticipate and handle change effectively in the workplace. During the best of times, change can be challenging – even when it is a positive difference. During times of upheaval, when many changes are taking place at once, supervisors may need to manage several changes simultaneously.

Setting Expectations, Providing Feedback, and Delegation (Elective):

• Set clear expectations for team and individual performers
• Provide feedback to increase accountability and follow up
• Delegate tasks effectively


In this course, you will learn skills in developing, maintaining, and setting clear expectations with your employees. You will also learn skills to be an effective leader by understanding methods of giving and receiving feedback as a leader; and understand the best ways to approach delegating work in a way that is respectful, conducive, and challenging for employees.

Manager as Coach (Elective):

• Establish an effective coaching relationship
• Meet your team where they are and coach forward for success
• Apply the coaching process to successfully improve performance of others
• Create, monitor, and modify coaching plans


As a leader in your operation, you are expected to help team members meet or exceed expectations and to help ensure accountability and productivity for the department. Coaching is a leadership tool that is effective in improving performance and contributing to the goals of the organization. In this course, you will lay the groundwork for the coaching relationship and conduct coaching sessions to achieve concrete results.

Customer Service in the Public Sector (Elective):

• Establish an effective coaching relationship
• Meet your team where they are
• Define great customer service
• List interpersonal and public communication tactics to improve customer service
• Identify opportunities and coach employees to focus on residents as customer
• Understand how to provide a positive customer experience – even when the answer is NO.


An effective leader in the City understands that residents are customers. In this course you will learn the finer points of meeting and dealing with the public. You will focus on interpersonal and communication skills relating to great customer service and how to coach your team to provide the same. Beyond customer service, you will explore how to elevate the customer experience.
ACA – Affordable Care Act (Optional):

• Explain what ACA is and who is covered
• Define the "Employer Mandate"
• List the City's definitions relating to ACA
• Explain how you can help the City remain in compliance


The Affordable Care Act may seem difficult for some supervisors and employees to navigate. If you have part-time, hourly, or seasonal employees, you, in particular, need to understand how ACA applies to their employment with the City.
Hiring Basics (Optional):

• Describe the City's recruiting procedure
• Overview the selection process
• Identify important information in resumes
• Recognize potential interview biases
• Ask the most effective interview questions
• Understand the City's compensation philosophy and procedures


At some point every supervisor may need to hire additional talent to support the team. You need to know how to best identify the right skill sets, experiences, and attributes that would be a good fit and add value to your existing team.

EACH COURSE IS APPROXIMATELY 4 HOURS
---
Program Overview
---
View the videos from the 2021 Supervisor Bootcamp Graduation Ceremony below: