Geographic Information System (SLC Mapping)
The Salt Lake City Department of Public Utilities' GIS Division is responsible for collecting geospatial data and using a variety of analysis tools on SLCDPU utilities & service to better represent and understand our assets and SLC demands. Collected Utility data include but not limited to water, sewer, storm, and irrigation within Salt Lake City. Our water system extends to the east side of the valley to around Little Cottonwood Canyon. Our irrigation system starts at Utah Lake and flows all the way through Salt Lake City. GIS team also collaborates with our stormwater utility, U.S. Homeland Security matters, watershed protection and many other special projects.
---
Blue Stakes Locating: It's the Law
Before construction can begin on roads or property, the law requires location of utility lines. Know before you Dig! Please visit here for Blue Stakes Information.

GIS interfaces with the Blue Stakes of Utah to assist building contractors and resident in locating utility lines before they begin digging in the road or on property. Utility line location before beginning construction is required by law. Please view map below to find the SLCDPU Utility Locator assigned to your area. (Please note, SLCDPU Locators do not locate private lines, refer to graphic "within the 'Locator Map' section" below to help understand what is private and what is SLCDPU owned and located) For locating utility lines, other than SLC owned Water, Sewer and Storm, please click here to create a ticket with Blue Stakes.
---
For further assistance, questions, and PDF Utility Map Requests please email us at PublicUtilitiesGIS@slcgov.com
---
SLC Public Utilities GIS Maps
Homeowner Water & Sewer Responsibilities Graphics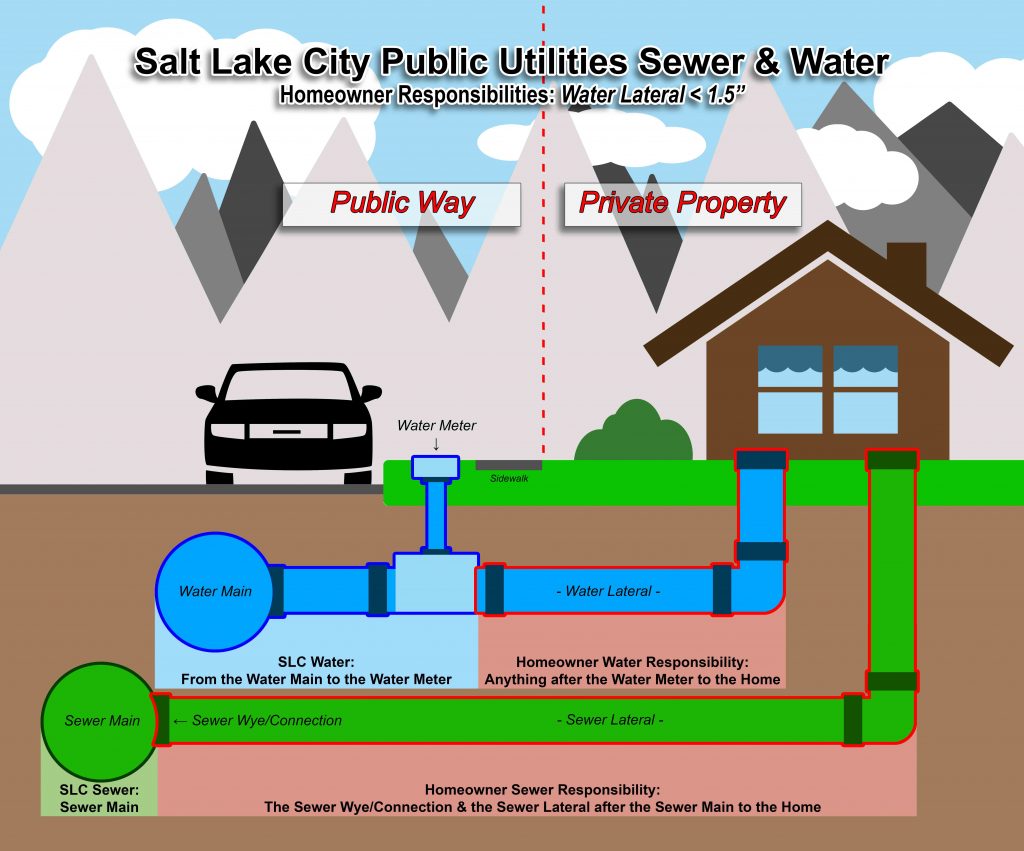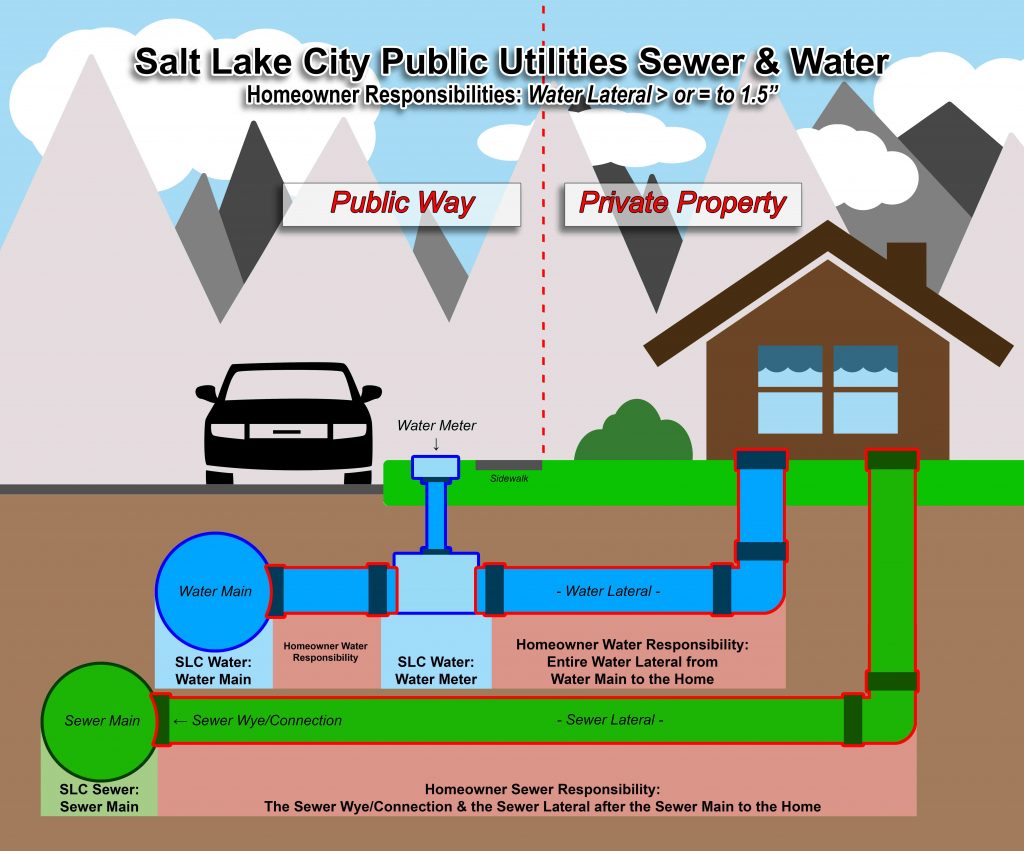 SLC Public Utilities Projects Page