Our SLC Public Utilities team at work: Waylon Blackburn, a nine-year veteran of Salt Lake City's Public Utilities stormwater team, was named "Partner in Public Safety" by the Salt Lake City Police Department at its 38th Annual Police Awards Luncheon on May 24th.
Waylon was honored for his contribution in 2017 in helping police on a homicide that happened five years earlier. The SLCPD Homicide Unit reached out to Kelly Brown, Public Utilities Stormwater Maintenance Supervisor, for assistance in excavating an area in the City where detectives believed a body was buried in a makeshift grave. Kelly immediately recommended Waylon. "He's your guy," Kelly told them. "He has the skills you need."
Police investigators needed an operator of heavy machinery who could unearth the skeletal remains with care–to preserve forensic evidence, but also to allow closure for the victim's family.
Waylon's tenacity and expertise in operating the Department's specialized heavy equipment helped bring the case to a successful conclusion. Working alongside detectives and search and recovery dogs for many hours, Waylon expertly excavated seven feet of dirt, locating the victim's remains. And the victim's survivors were finally able to end the torment of not knowing his fate.
Waylon accepted the Partner in Public Safety Award from Salt Lake City Mayor Jackie Biskupski and Salt Lake City Police Chief Mike Brown.
"I was asked to help on the case and that's just what I did," Waylon said, with his wife Karen standing beside him. "I feel like I was just doing my job."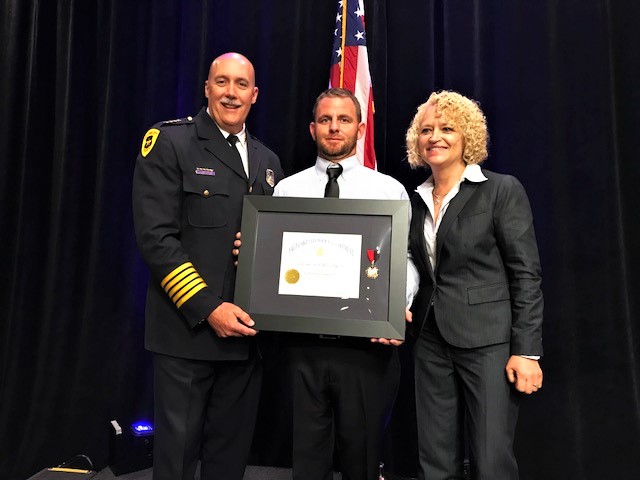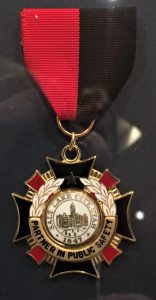 Tags: employees, maintenance, storm water