Proposed Rate Changes for Fiscal Year 2023
Since 1876, Salt Lake City Public Utilities (SLCDPU) has protected and managed our precious water resources through thoughtful planning, careful attention to best-practice standards, and mindful consideration of customer needs. We are committed to providing the highest quality drinking water to Salt Lake City and Salt Lake County, as well as managing storm water and wastewater within the city boundaries. To ensure SLCDPU continues to provide high-quality service to all residents, the following rate changes have been proposed in the 2023 budget.
Please click here for proposed rates (to be effective in July 2022)
Why do Rates Change?
The services SLCDPU provides are indispensable to every aspect of daily life and we must deliver them 24/7 without interruption. This requires us to continually assess our infrastructure and make investments when needed to ensure safety and reliability. Our ongoing commitment to provide excellent service to residential, commercial, and industrial customers means we need to occasionally adjust our water, wastewater, and storm water rates and structures to fund necessary upgrades. Rate changes are needed to fund the repair and replacement of critical, aging water infrastructure and to meet new water quality requirements. These projects include:
Building a new Water Reclamation Facility by 2025
Upgrading water, sewer, and stormwater pipelines
Improving drinking water plants
Making dam improvements
How Will the Proposed Changes Affect Customers?
Rates vary, depending on customer type (residential, commercial, institutional) and usage. Please see the charts below for estimates.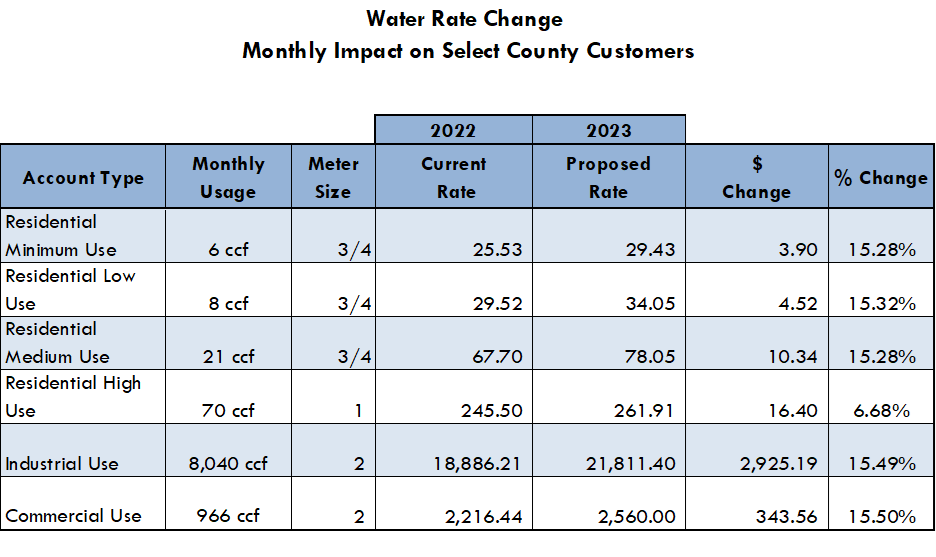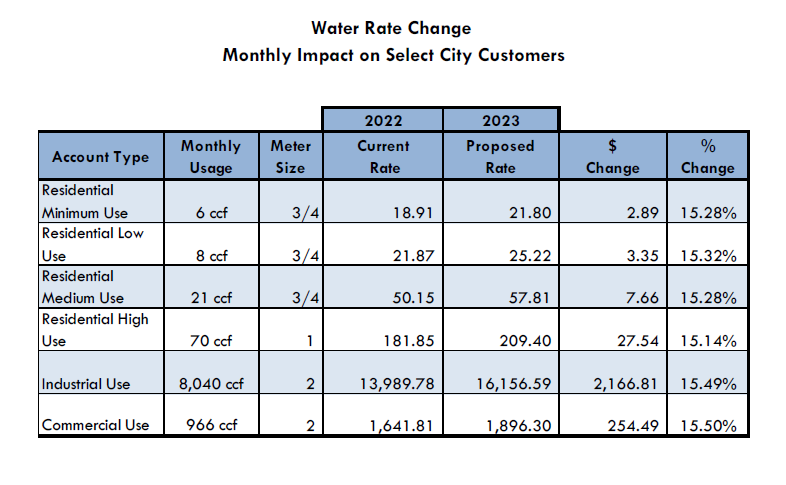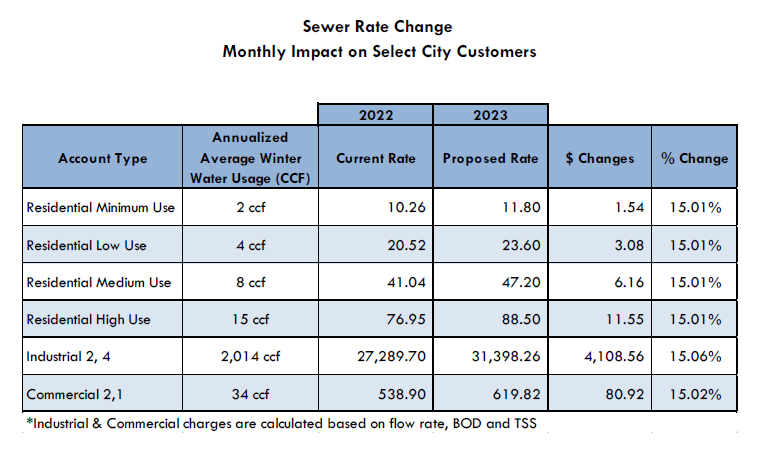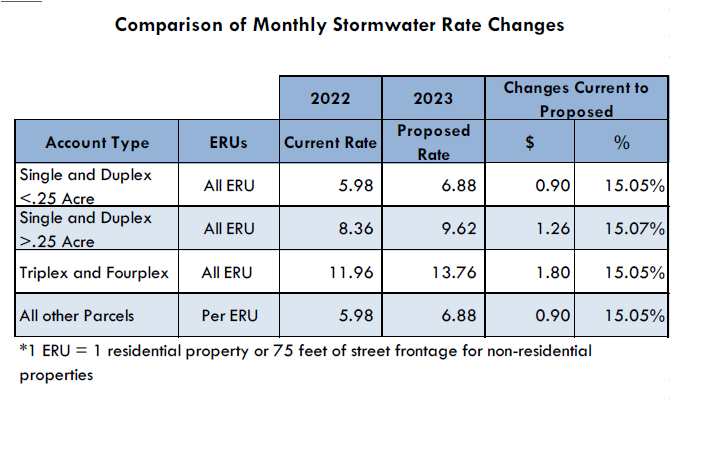 How Can Residents Provide Feedback?
Public hearings on the proposed Salt Lake City budget (including these rate changes proposals) will be held on May 17 and June 7. For details on how you can participate, please visit: https://www.slc.gov/council/agendas/
You may also contact our Customer Service line at (801) 483-6900.